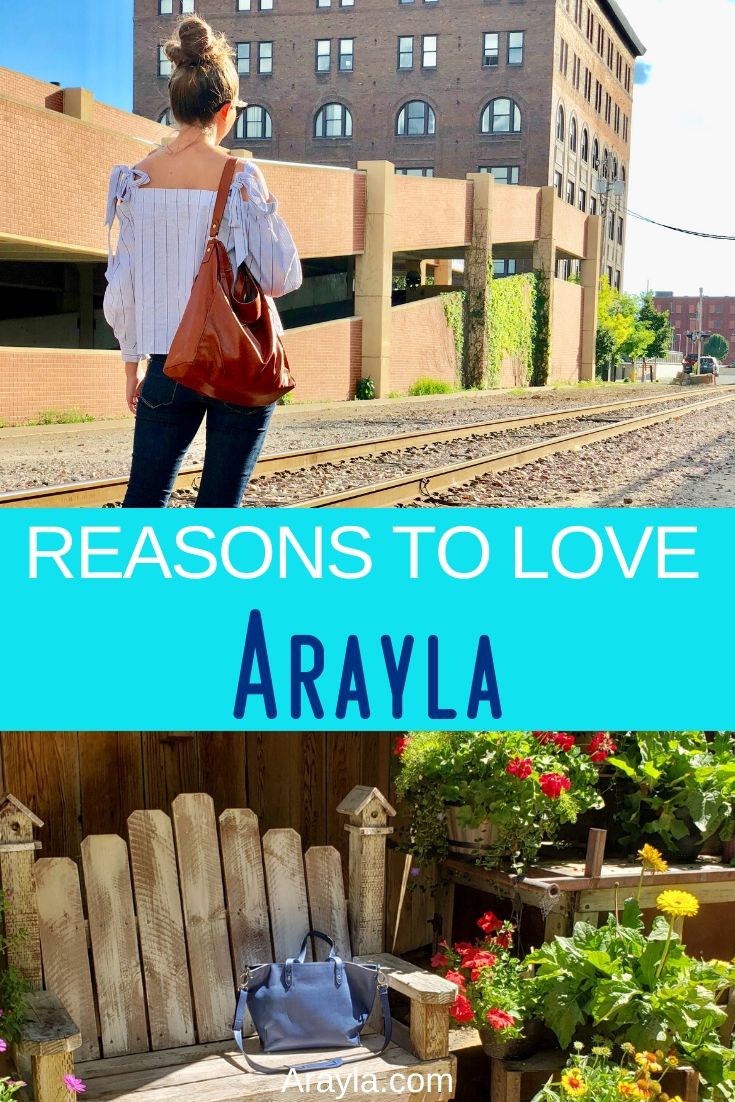 Are you new to Arayla and curious as to what makes our brand so special? Why choose an Arayla bag for your next treat? There are so many bag brands out there but ours is definitely a little more special than the rest. We do specific things that take our bags to the next level. You can feel it when you hold it, when someone compliments your Arayla bag, or when you match it with that perfect outfit. That is the power of a good handbag, you can feel it. There are many reasons to love Arayla and you can discover them all with ownership.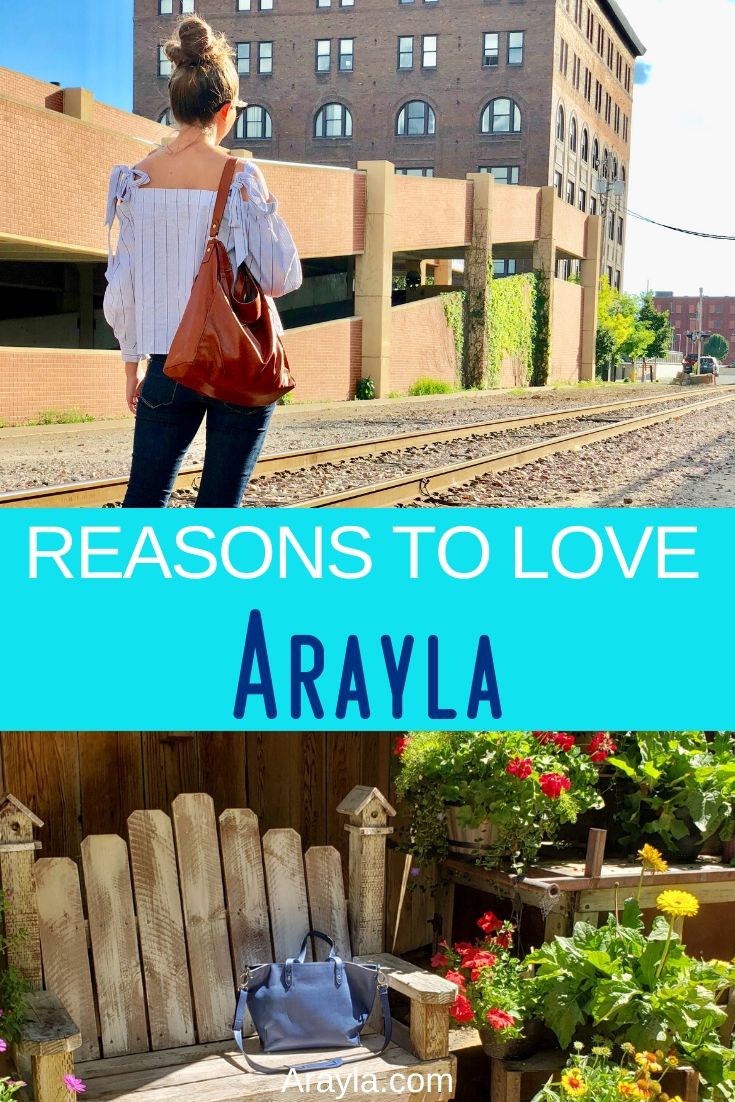 The reasons to love Arayla are reasons that can only be felt by owning an Arayla bag but that doesn't mean you can't learn a bit about them before you buy.
Reasons to Love Arayla | Girl Power
Girl power! Arayla is owned and run by a team of talented girls. Each Arayla bag is designed by a small team of women designers who know what the modern girl needs and wants. Our designers are not just career women-they are moms, travelers, fashion lovers, and more. Bringing all of that to the design table enables them to add carefully thought out features like zip closures, adjustable and detachable messenger straps, perfectly sized interior slip pockets. It also helps them to create classic styles with a bit of edge to be versatile enough to go from work to play, with straps and handles that are comfortable whether you have a car lifestyle or live in a walking city. Truly that constant companion, BFF, and personal assistant of sorts.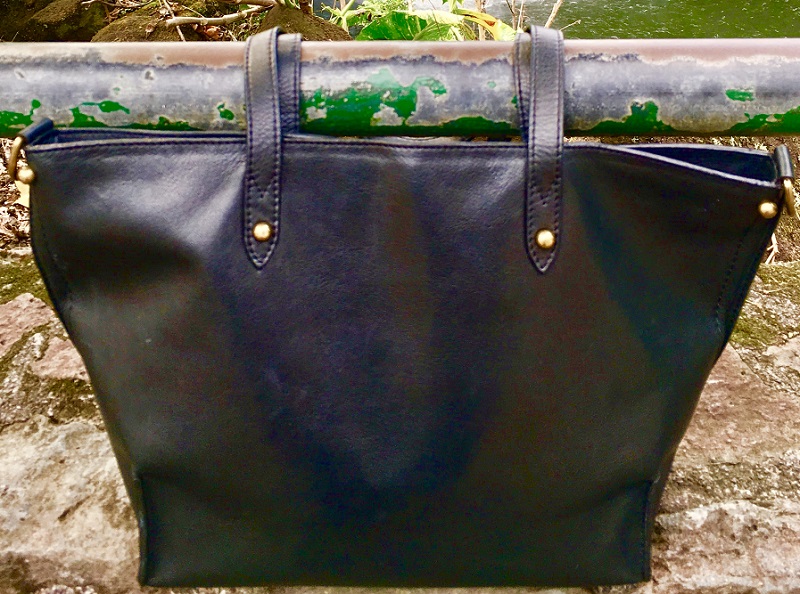 Handpicked Materials
We handpick each individual skin of leather. Why is this important for you to know when considering an Arayla bag? Leather skins can vary greatly-some have a very uneven texture, some have a lot of variation in shade and tone. It is the natural characteristics of leather, the lack of uniformity and the patina that develops with use, which sets a natural buttery leather apart from coated canvas or a very hardwearing leather with a heavy finish. Some leathers are really stiff and feel almost a bit plastic, some are too supple to accommodate the possible contents of a bigger style.
As a small brand, we have the opportunity to be involved in all of the little but very important details. Rather than a call to request a certain number of skins in a certain color, our creative team handpicks each leather skin that is used to craft your beautiful new bag. Only the most beautiful hides are selected, those with the most consistent shade and texture, leathers that will get even softer and feel more luxurious as they are worn and loved. A handbag addict knows the term "pettable leather"-as a self-proclaimed handbag lover, you can be sure that our creative director is on the constant search for those pettable leathers for you to enjoy!
Made in L.A.
Not designed in L.A., not "finished in L.A." (some choose to manufacture in another country then send the bag to a place like Italy, France, NYC, or L.A. to finish the last step or two), but completely made, from start to finish, in tiny batches, right here in Los Angeles. You'll find our Made In L.A. tag in every bag as Arayla bags are indeed, very proudly, made in L.A.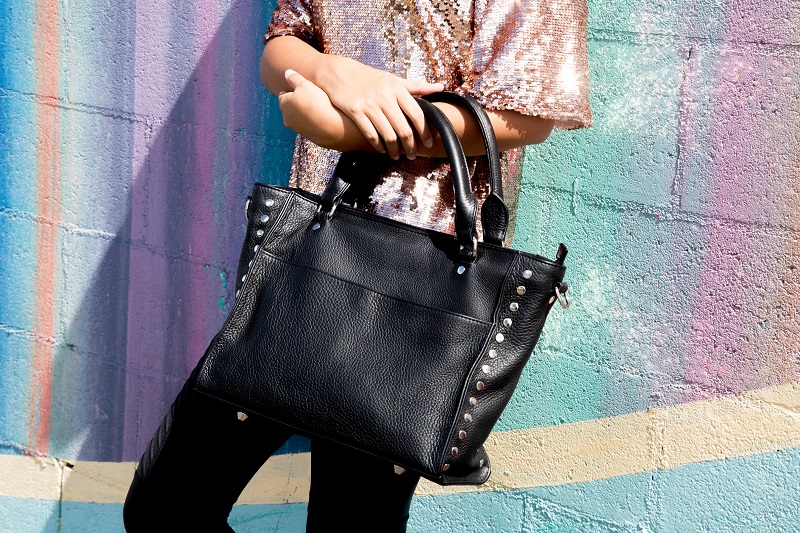 Client Care
Arayla genuinely cares about their clients. As busy modern girls, we know how overwhelming life can be. Your shopping experience should be a welcome relief from that, a joy, a bit of "therapy". An Arayla experience comes with a complimentary personal stylist who is excited to be a personal shopper. They aid in advising on colors, leathers, and styles. She is well versed in all Arayla handbag styles and can offer perfectly tailored suggestions on a bag selection for an event you need to attend, a gift you wish to buy, that upcoming vacation, or a really effortless but super chic office to weekend wear bag.
Genuine Love
We genuinely love what we do. Every member of our team is well suited to their position. They are passionate about their jobs, and more than a little handbag obsessed! This genuine joy echoes from management, to the happy leather artisans who craft Arayla bags in an ethical and safe atelier, to the style advisor that helps with your decisions on a bag, to the operations girl who wraps up that stunning new bag and sends it on its way to you. Our Arayla girls foster a warm and happy company culture. When you put this much love and care into a brand, it naturally blossoms into something beautiful. All of us here at Arayla are so happy to have you with us on our new journey.
These are just five reasons why Arayla is so unique and already so well-loved…