Since I began my journey with Arayla, friends, family, and clients ask about which bag is my favorite. With each creation and release, my choice becomes more difficult. Imagine choosing your favorite child; each has unique qualities that make them perfect. That makes it hard for stylists to pick the top styles of October 2019. Harder but not impossible.
Discovering what the stylists themselves think is the best of October 2019 could help you decide on a style that you will wear.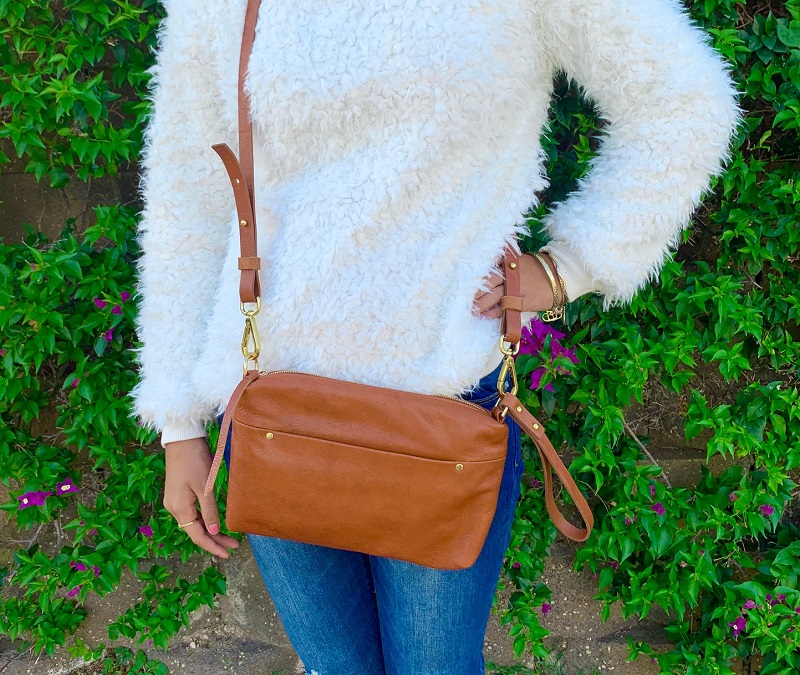 A Tried and True Work Bag
So, when asked that question, I allow myself a few specifications so that I might narrow the field based on need. When I need a workhorse of a bag that can withstand any task or trial, I choose the Hepburn. From petite to grande, I love them all. My go-to daily work bag is my espresso butter leather grande Hepburn.
Weekend Style
If I need a more relaxed, throw, and go bag, I choose the classic Harlow. My favorite is the sapphire butter leather, such a fantastic alternative to black with its dark inky hue. I love the modifications that we have made with the front pocket, sunnies pocket, and key leash. These features make it easy to keep bits and pieces organized and easy to find.
A New Favorite Pick
I never thought that I had a void in my collection of beautiful bags until I met our new addition to the family. The Manhattan crossbody is the bag that I have found myself reaching for but not having, until now. This uber functional weightless bag fits a surprising amount. While its size is deceiving, it can accommodate a full-sized wallet, large smartphone, several lipsticks, keys, a compact, and more. I have yet to find the bag too small. I primarily carry the bag as the design team intended, slung across my body. It works great as a shoulder bag and is fantastic as a clutch. I chose the whisky butter leather so that I could pair it will all of my fall fashion choices. The best part about this little jewel is that the Arayla girls have been talking about an essentials bag for what seems like forever. We have wanted a small clutch that fits inside our other handbags that can be a quick grab-and-go piece. Finally, I can say with certainty that we have met our mark.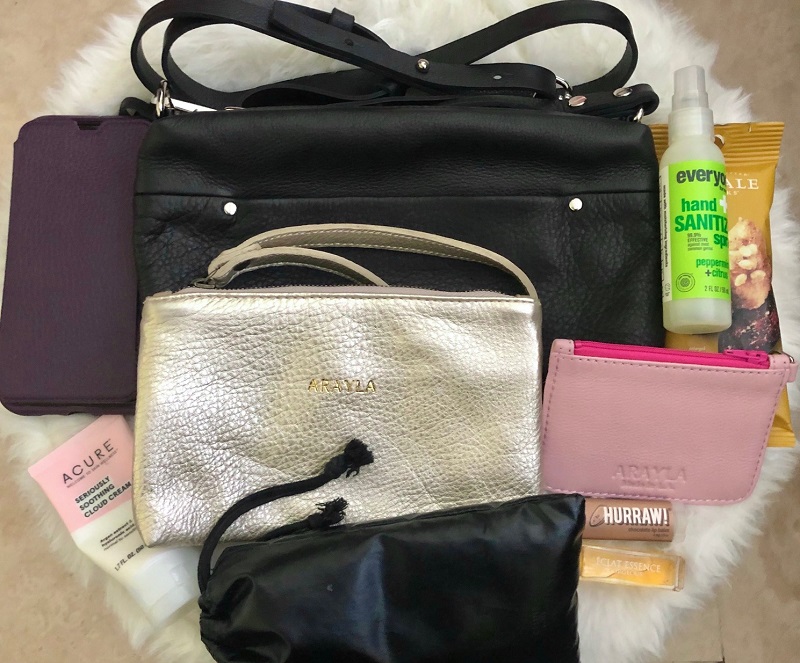 If you find yourself with a similar need for a bag that is simplistic yet ultra-functional, don't hesitate on the Manhattan crossbody.
What does it fit? Take a peek below into some of the everyday essentials of one Manhattan bag (including an iPhone XS Max)…
With love,
M x