You've heard it. I've heard it. We've all heard it. Beautiful princesses, evil queens, dashing knights, and happily ever afters – they're the stuff dreams are made of (or, to be grammatically correct, the stuff of which dreams are made). Here in the United Kingdom, a country governed by a Monarchy, these fairy tales are ever more real. Palaces, guardsmen, footmen, carriages with horses, tiaras, crowns, and Queen of Hearts … the stories are real!
Arayla Handbags takes a trip to London to see where the Queen of Hearts lived and to get inspired by her loving memory and sense of humanity.
So what is it about this fairy tale that makes it the perfect utopia? Why are there huge theme parks dedicated to this dreamy concept? Does anyone actually want to be a Princess anymore?
The Queen of Hearts
Lady Diana Spencer's life changed on 29 July 1981 when she married into the Mountbatten-Windsor family and became Diana, Princess of Wales. The story of her life, which ended tragically, would change the fairy tale forevermore. She lives in our memories as our 'Queen of Hearts'.
Everybody deserves the highs in life but nobody is immune to the lows in life. Not even if you're a Princess. We are all justified in wanting acknowledgment during the highs and comfort during the lows. So, I asked myself, and our team … what are the comforts in life that help people get through?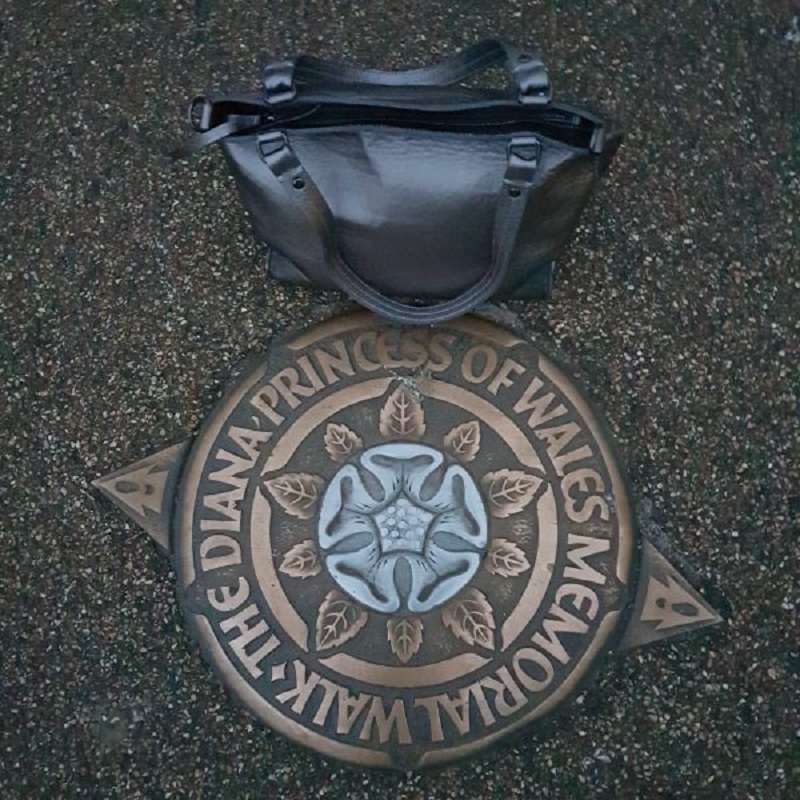 The Responses
Here were some of our responses …
Family, friends, and loved ones: Whilst this might seem an obvious one, Sophie in our team was quite right to point out that some individuals don't have people they can go to in times of difficulty.
Pets: The comforting powers of animals are very real. This kicked off a rather passionate debate on Dogs vs Cats. (Dogs, of course).
Movies: In Pyjamas. With ice cream. And some kind of beauty mask.
Chocolate (or anything sweet): Lots of it. Yes, we know there are more healthy alternatives.
Food in general: Some over-eat in times of stress and some can't eat at all.
Alcohol: In moderation. Sort of.
Shopping: Comfort shopping is VERY popular with the Arayla London girls. Many Arayla handbags were purchased in times of much-needed comfort. Supposedly. Although, Faye's Arayla 'Harlow in Havana' WAS purchased during a rather terrible relationship break-up. She got over it in Havana …
So we sign off this blog by acknowledging that we all face times of incredible difficulty. And we all need a comfort mechanism to cope. It's ok not to be ok. Life's deck of cards can be stacked high or come tumbling down. But remember that we always have an Ace to play …. and a Queen of Hearts.