Out and about shots in natural daylight are one of our favorite ways to closely examine the Arayla handbag collection. While it is difficult to really comprehend the supple buttery beauty of our premium Italian leathers unless you experience it in person, a clean natural daylight photo really does bring it to life in a wonderfully accurate way. We are taking a look at our Whisky Hepburn bag in that very same light.
Take a closer look at the Arayla Whisky Hepburn bag in a new light to fully understand and appreciate the handbag design and style that could be yours.
The sun was just starting to peek out from behind the clouds that were scattered across the skies. The southern California city of Irvine sky was amazing on the day these photos were captured. However, we will also be taking a look at other photos from many different places. You get a front-row seat to the fashion that comes with any Arayla handbag.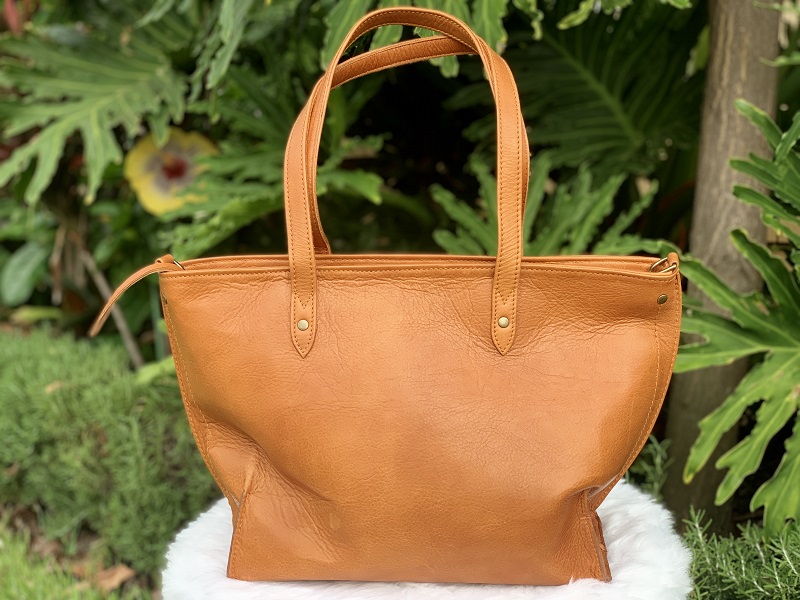 The perfect natural light showcases the depth, color, and richness of the whisky color while the angle brings the uniquely stylish shape of our Hepburn leather tote to life. However, there is more than just one angle to examine and appreciate. Style comes in 3 dimensions and each one is important.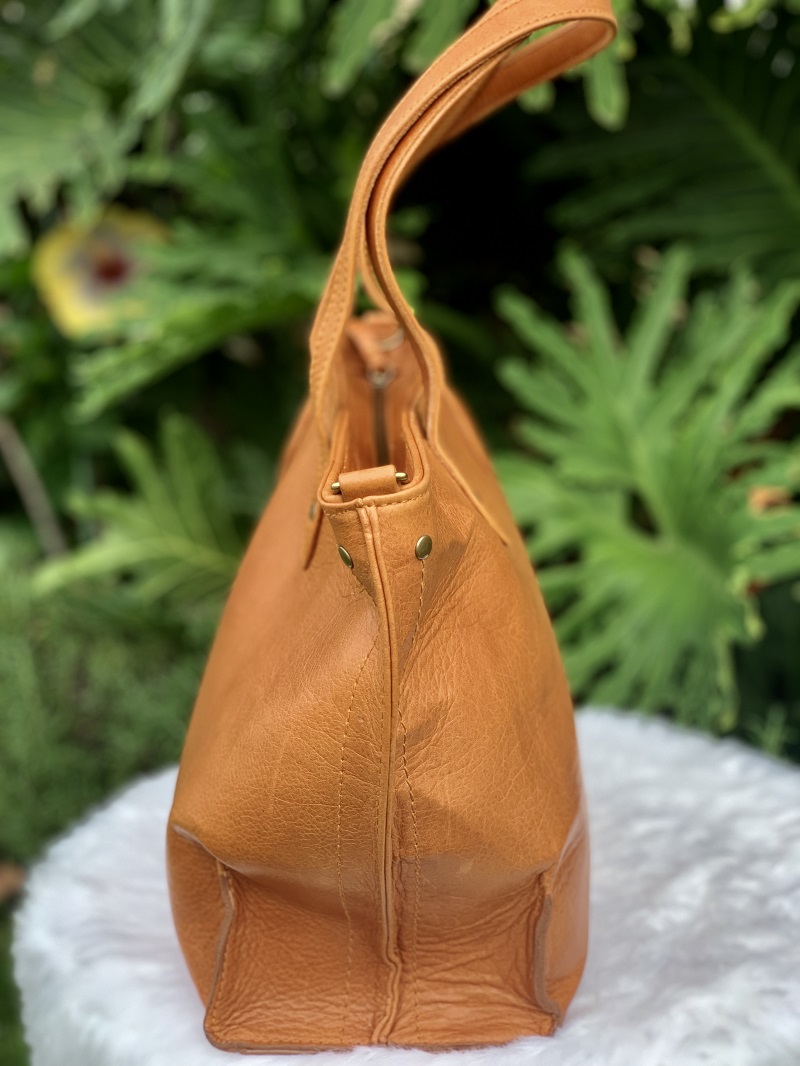 We think that she is so cute worn cross-body with her detachable leather messenger strap. You could also effortlessly transform the tote when held on the elbow or carried on the shoulder. That is the beauty of the Arayla Whisky Hepburn bag. There are so many different ways to wear it.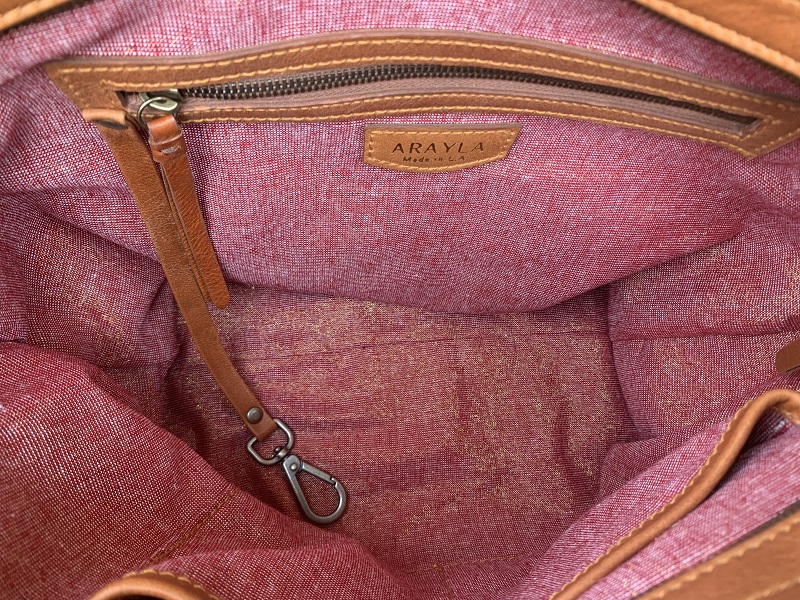 The combination of a smooth, high quality, and completely luxurious (made in Los Angeles) zipper plus a detachable long strap and feet, make the Whisky Hepburn the leather tote bag of our dreams…And we feel you will love it too.