During this time of unprecedented family bonding, spring cleaning, and staying safe, are you feeling yourself getting a little blue? As working moms and women who enjoy being social, creative, and independent, we just want you to know that Arayla hears you loud and clear when you scream "#stayinside IS DRIVING ME NUTS!" We are yearning to get out, maybe to Avila and San Luis Obispo.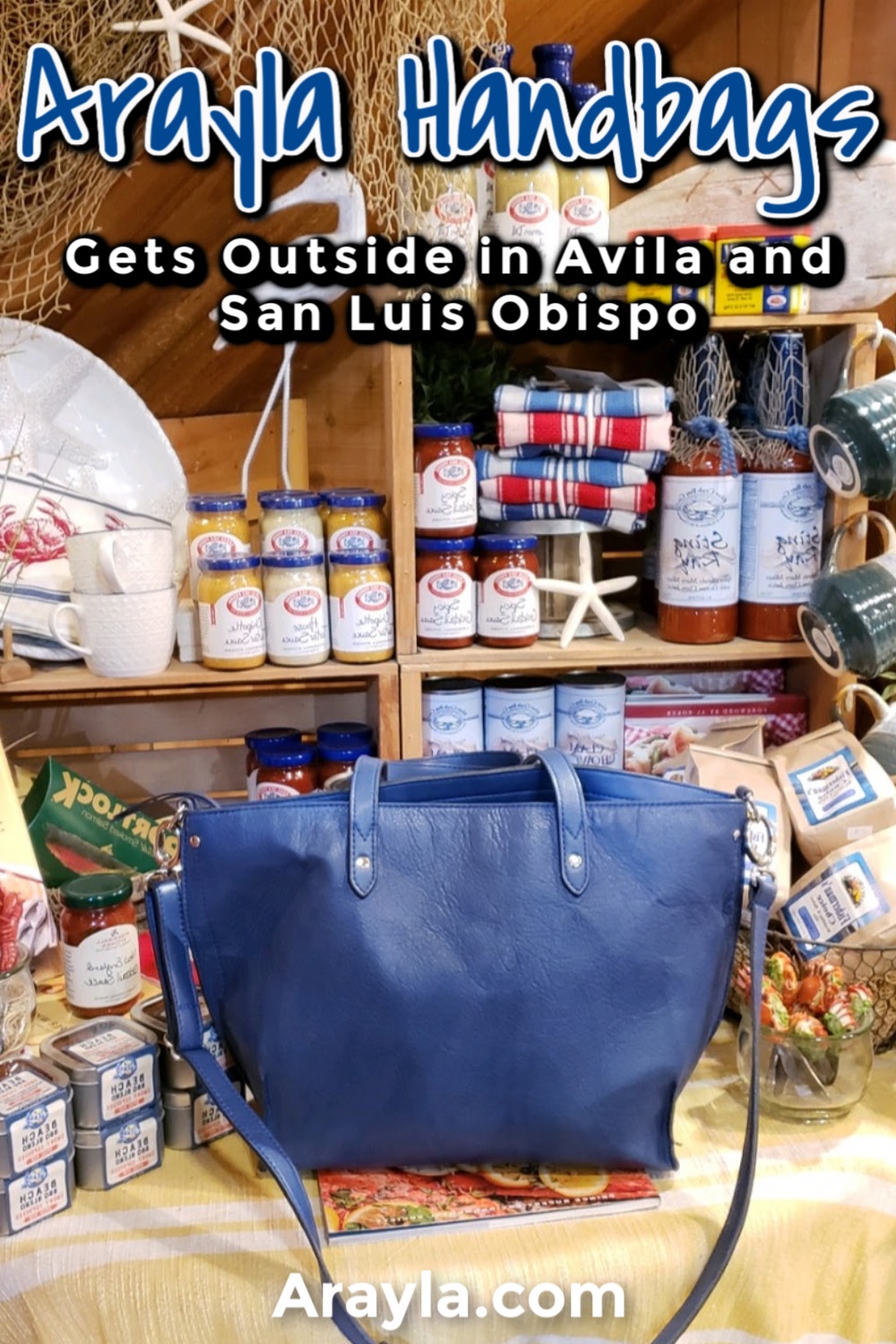 We can't wait to get outside in Avila and San Luis Obispo, where are you yearning to go? You can surely find a place and an Arayla handbag for the occasion.
Now, don't get us wrong, we love our children, husbands, parents, significant others, and families even more during our time together. We know that you all (like your favorite handbag team) all need a little corner to escape to for a little quiet. Well, you have come to the right place.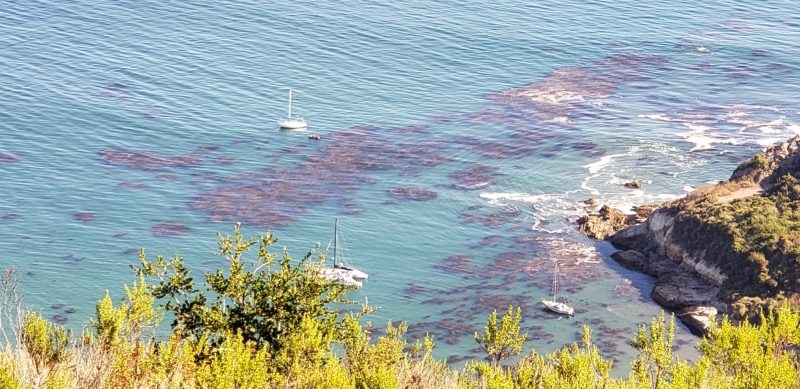 We would like to open up this blog forum to our Arayla clients, who are our extended family, now and always. We want to hear from you and about what you miss about the town in which you live. Thinking about the various towns and cities in which we live makes us realize how much we have taken for granted.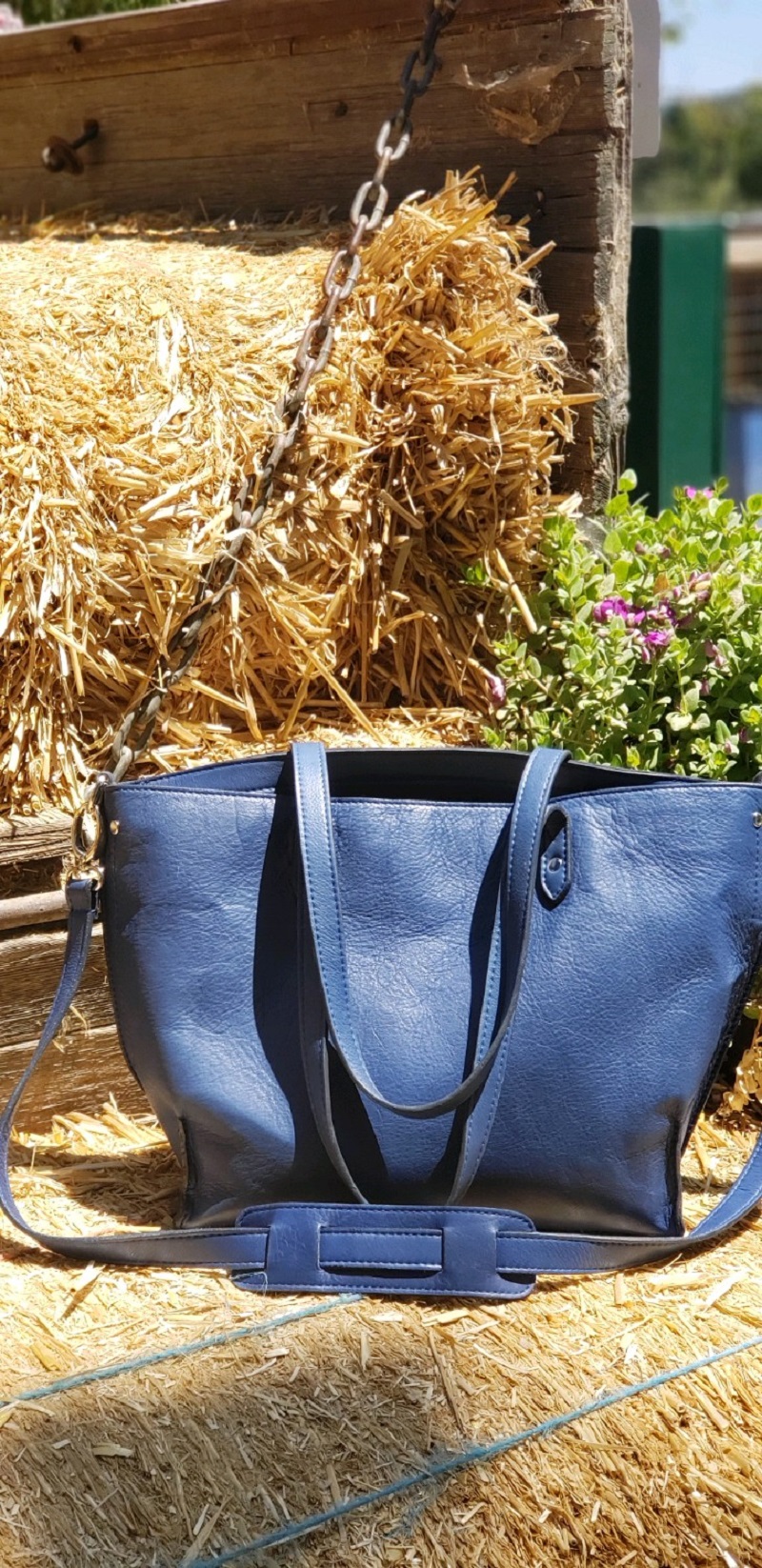 Virutal Journey to Avila and San Luis Obispo
That being said, we would like to begin this virtual journey around the world, with one of our most traveled bags, the marine blue Hepburn. While this bag has visited many fun and vibrant locations, its time along the central coast of California has probably been the best. Let us begin, shall we, with our first stop, Avila and San Luis Obispo.
If you have never been to Avila Valley Barn, we highly recommend it for visitors of all ages. Nestled among the trees on Avila Beach Drive, this hidden jewel will have something for everyone. For the kids and young at heart, there are animals of all shapes and sizes that love to be fed with scraps of produce available in the fruit stand. The animal pens surround a circular open area that is perfect for picnicking on the scrumptious Farmer's BBQ. Believe me, NOTHING beats the tri-tip that you can find in these parts of California.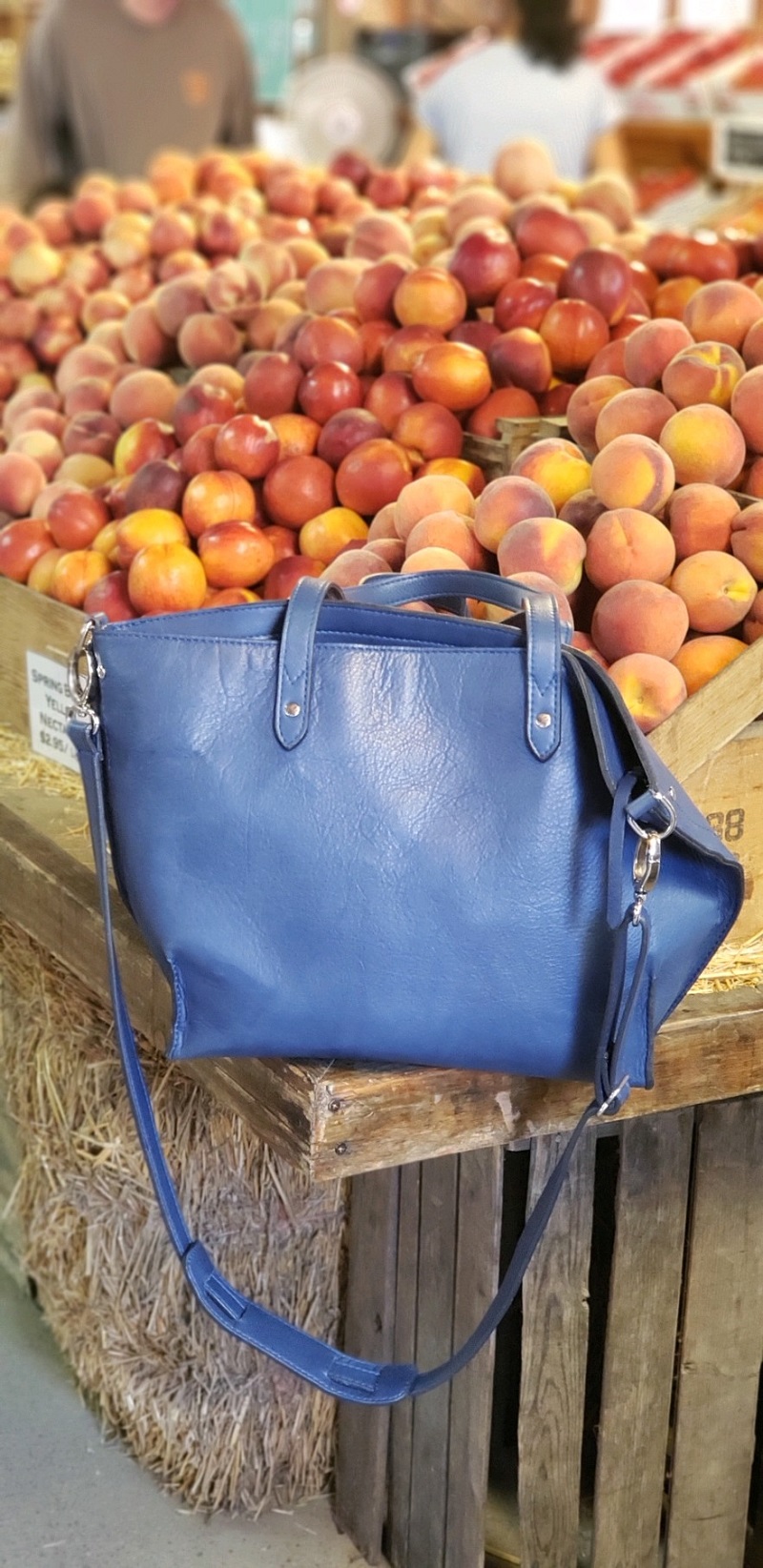 Timing is Key
If you time your visit just right, you may be lucky enough to catch a hayride that carries you into the orchard to harvest one of the many crops grown in this working farm, anything from peaches to apples to olallieberries. You pay by the pound for what you pick. This, of course, does not include what you may have sampled while you were picking.
This cute little gem of a farm, has a great collection of locally sourced honey, kitchenware, locally baked pies, toys for the kids, and everything else you might find in a well-stocked farmer's market.
We just LOVE this place. It is a great stop on your way to Avila Beach.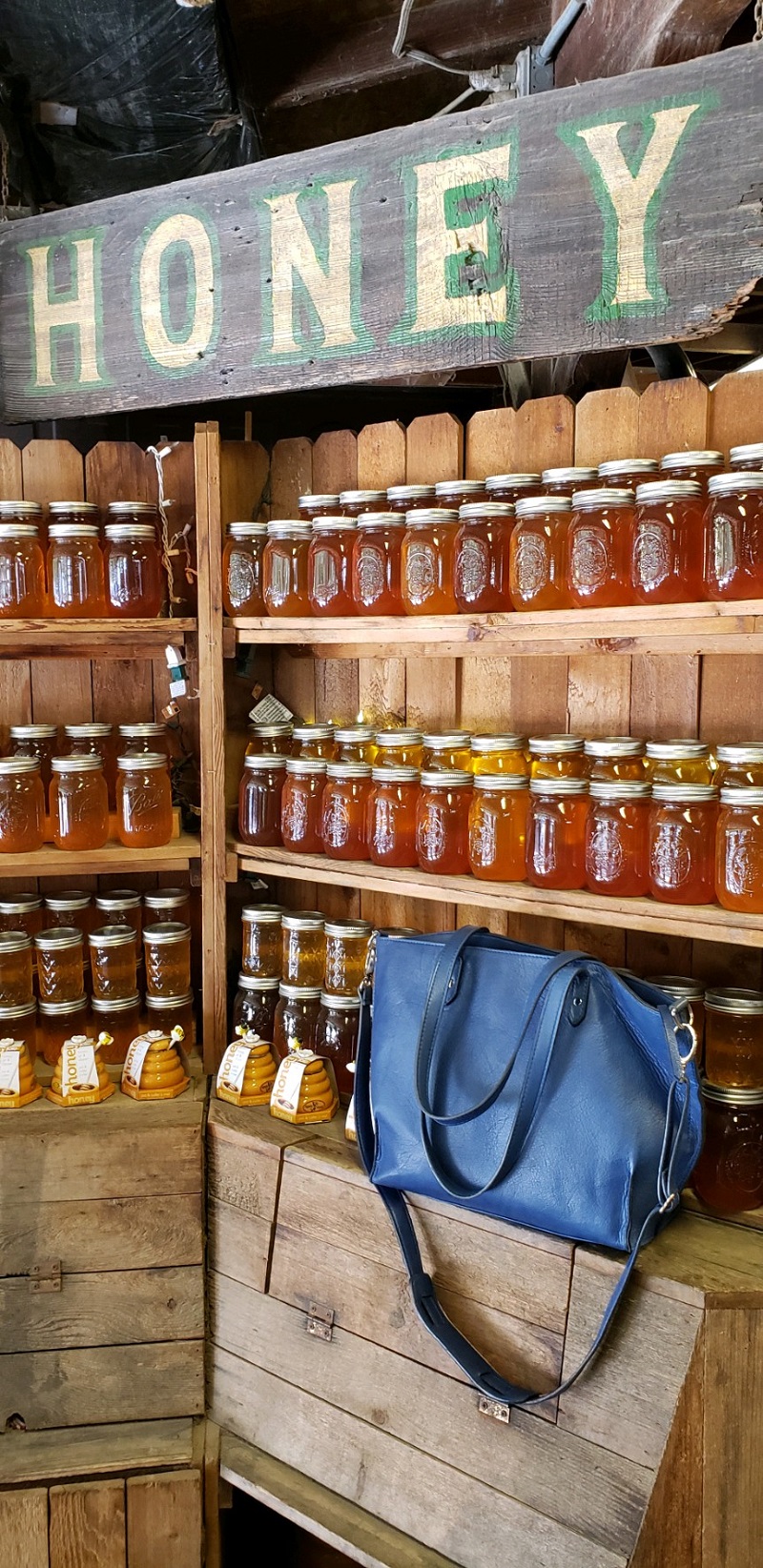 Travel
You can take the Sycamore Crest Trail that begins at the Sycamore Mineral Springs Resort. This is an easy 1.75-mile roundtrip hike through a lush oak canopy. It is filled with beautiful leafy ferns and lush green undergrowth.
If you weather the hike then you will be rewarded. You will get both the stunning views of Avila to one side and Pirate's Cove to the other. Now those are some blues that will surely calm your stay-at-home blues!
Did you enjoy this post? Stay tuned because the next stop may just have to be titled the "Arayla – the food and wine issue"!