Are you still deciding on your handbag(s) for fall and winter? Here are the two current fall handbag picks of our Creative Director, J. These picks are two of our absolute favorites. J truly knows what it takes to design a great handbag. That means the advice you see here comes from a professional with a background in creativity. Does it get any better than that? The answer is no and the proof can be found in our handbags.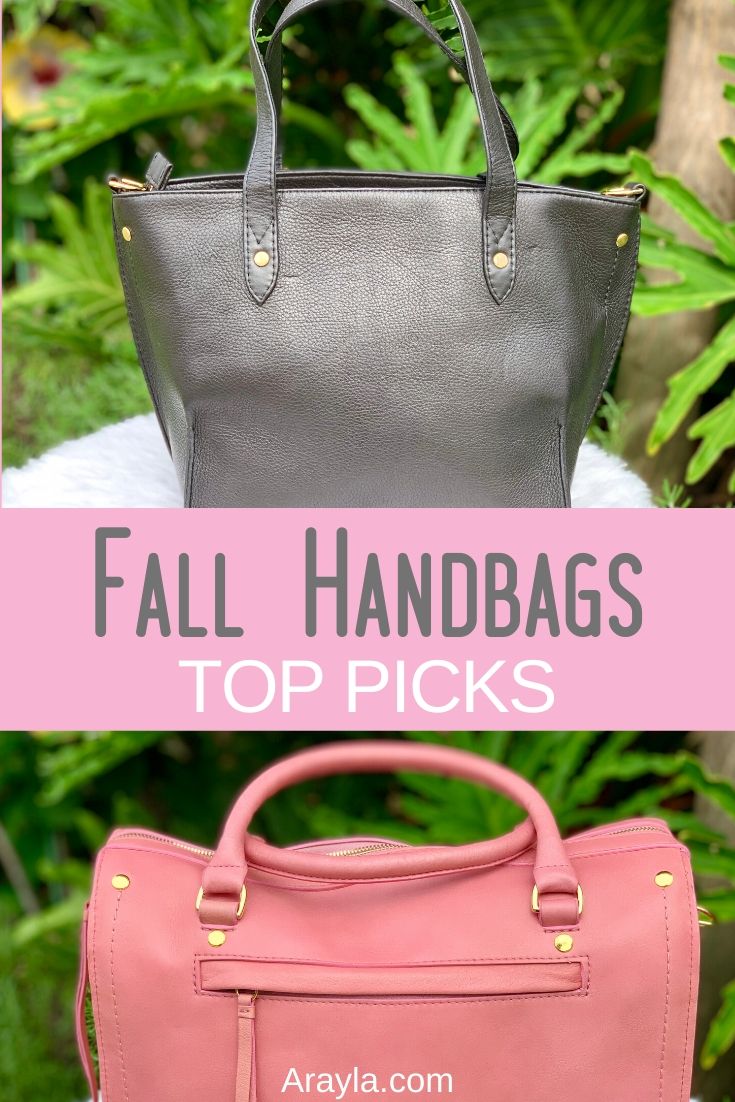 The best fall handbag picks will help you walk your way through the fall season while staying on top of what makes fashion fashionable in the first place.
The Hepburn
Her first pick is the Hepburn tote in black butter leather with brass hardware and a chocolate brown suede lining. The lovely Arayla Hepburn leather shoulder bag is fantastic for workdays thanks to its size which easily accommodates file folders and an iPad along with the usual daily essentials.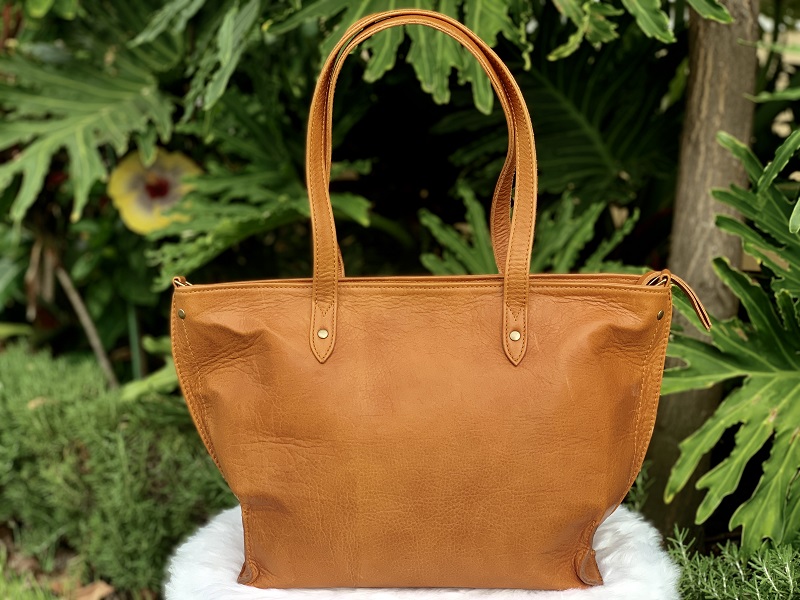 It also does well at farmer's markets and out at the shops on weekends, with its nice bit of space for a bunch of little carrier bags. J also chooses this bag for travel due to its versatile size which can fit a lot (perfect for the plane) but does incredibly well with pared-down contents. A bonus is that it looks good with almost any outfit-a total must when you pack light and only bring one bag! The zip-top closure means that valuables stay secure while the long strap keeps things comfortable for a hectic schedule.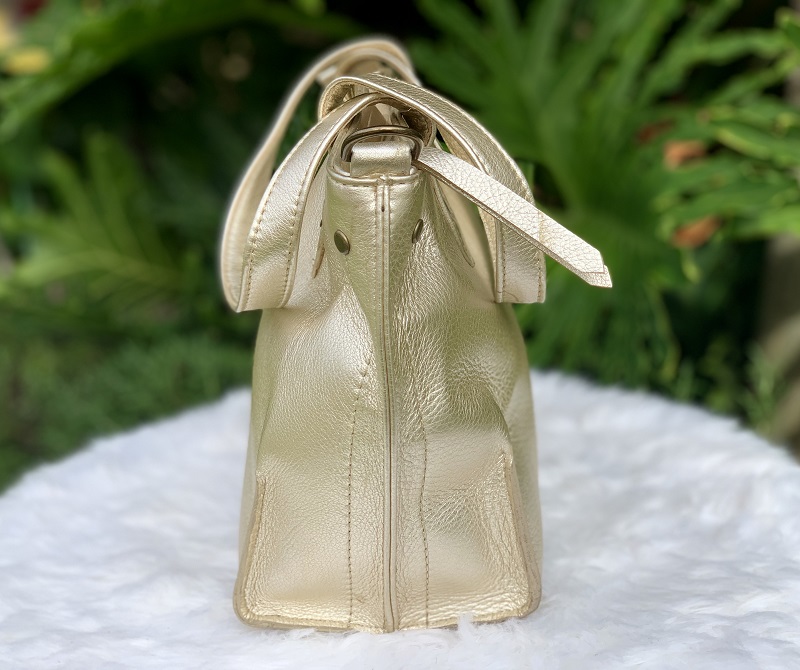 Hepburn's feet allow the leather base to stay pristine while her shape keeps her tall and upright. A rather nice perk when setting a bag down. While the black butter leather might seem like a bit of a conservative choice, J appreciates that it really is quite stylish. Arayla's saturated black butter leather goes with so many looks and the leather itself is not only buttery soft but a bit chewy with a very luxurious feel. The brass hardware has a hint of rustic glam and the chocolate suede is silky and lightweight for an extra special touch.
The Nightingale
J has chosen the pewter Nightingale bag with silver hardware and the silver black textile linen lining as her other fall and winter go-to handbag. The Nightingale shape is enduringly fashionable and while it can also hold a fair share of items, Nightingale looks very cool with very little in it.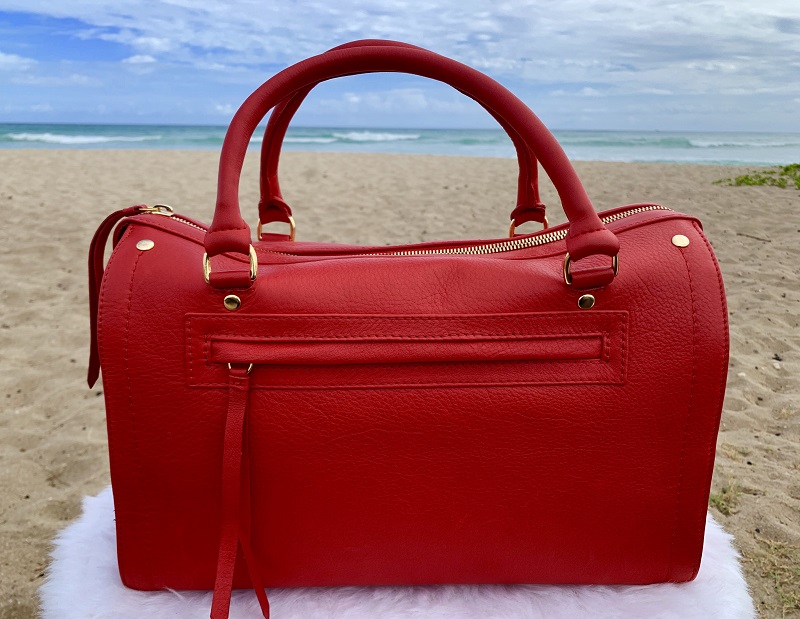 After lovingly wearing the Nightingale bag in a bit, her leather starts to get even better and softens a bit to give the bag a more relaxed look when it is half empty. Needless to say, this style looks amazing when her natural tendency toward a structured shape is fulfilled and the addition of feet at the base of the bag is also a nice touch.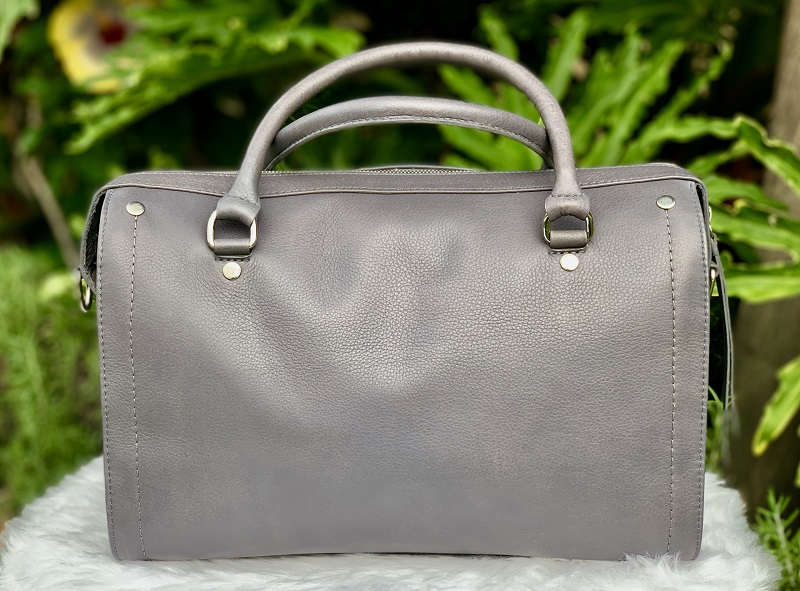 Also very cute worn with the long strap, Nightingale goes well from work to play, from design team meetings to casual weekend dates. J chose the pewter color because of its versatility and her affection for cool gunmetal tones. The silver black textile lining looks fantastic with both the pewter leather and the gleaming silver hardware. She expresses what a delight it is to open up her bag and see these pretty little silver threads that elevate an ordinary handbag lining to something gorgeously unique.
The Arayla Hepburn tote in black butter leather and the Nightingale bag in pewter leather are the two cherished fall fashion bag picks for our Creative Director. Which Arayla bag will be yours?