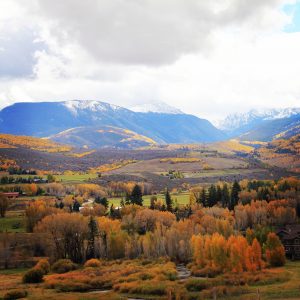 Crisp air, cute scarves and boots, hot cider donuts at apple orchards, gorgeous colors on the trees…fall is our favorite season for all of these reasons and more!
As the air starts to turn colder (or perhaps plain freezing in some areas!) and clothing becomes heavier with layers and thicker fabrics, our minds start to turn to fall handbags that transition into winter wear. With this in mind, our creative British city girls have excitedly collaborated on our newest design-lovingly named the Chelsea shoulder bag.
A soft pillowy shape (we might actually use ours as a pillow while waiting for and sitting on long flights!) with three separate compartments (one with our smooth running luxury zipper, two large slip pockets with magnetic closure), our Chelsea shoulder bag was affectionately known as "the drape bag" during the exhaustive design and production phases. Slip one onto your shoulder and you'll instantly see why. This shoulder bag has a gorgeous drape that emphasizes the premium full-grain leathers that they are carefully crafted out of. Which leathers did we choose and why?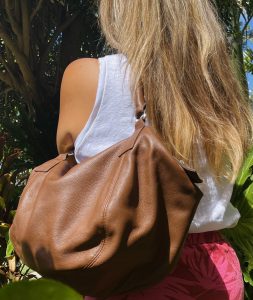 For the 2021 fall/winter season, we selected very exclusive leathers in wearable shades of blue, grey, and warm autumnal brown. Each leather is very unique, easily allowing for repeats in one's wardrobe, each with a very different appeal.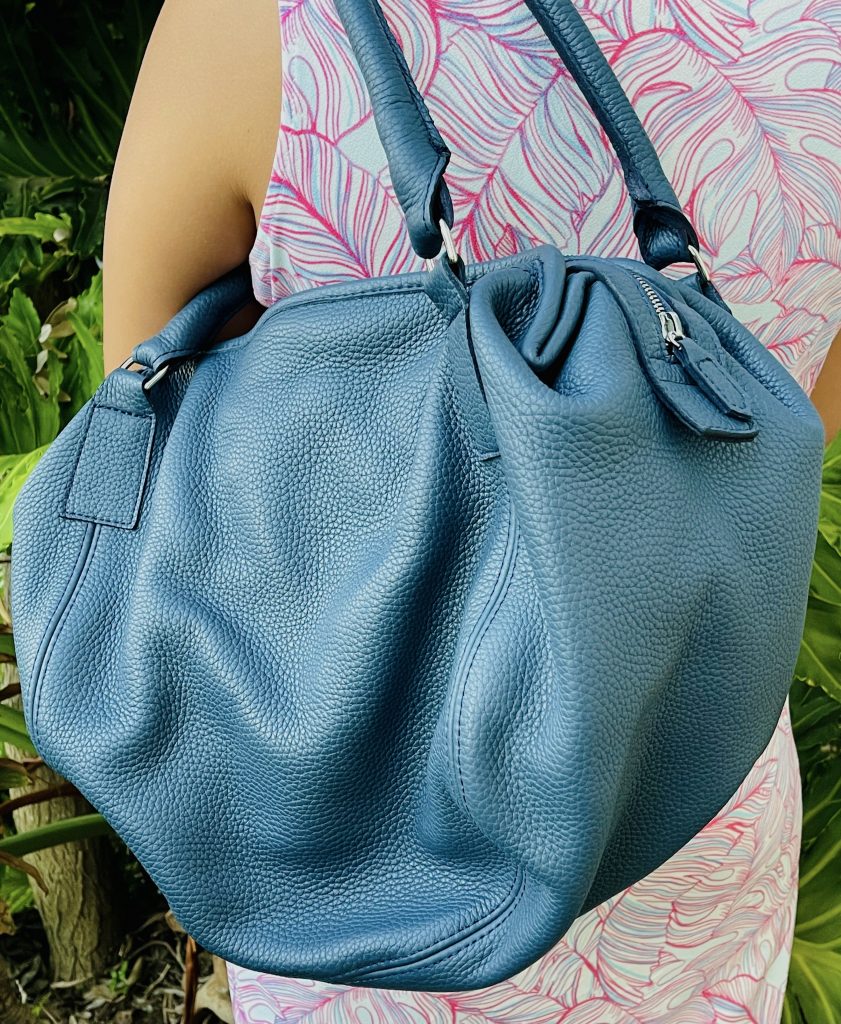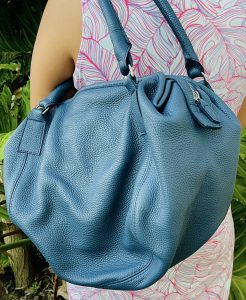 Our beautiful shade of blue is called denim blue. Evoking memories of a favorite closet staple (are you a low, mid, or high rise denim kind of girl?), our denim blue leather is the perfect mid shade of blue. Extra thick hides translated into a chewier sort of leather with a bit more structure upon being crafted into our new Chelsea shoulder bag. Truly ideal for those who love to break in their bags and see them soften beautifully over time with lots of wear and love.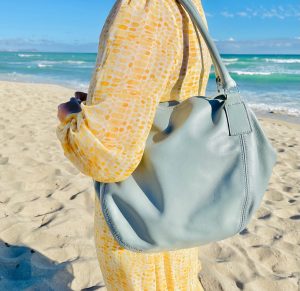 Next up is our light grey colorway. Previously featuring grey shades of titanium, graphite, and even our blue-grey sea salt, we thought that a lovely light grey would round out those colors nicely. This light grey is a cool shade with a whisper of blue that photographs grey-blue, although it is not the bluish-grey chameleon color of our Sea Salt. While it too is a bit of a chameleon (as noticed in product photos taken with the gorgeous Pacific Ocean as a background), this particular light grey leather does pull more grey. It is a refreshing delight amongst the dark, rich hues of fall and winter and it pairs wonderfully with many other hues for easy wearability and versatility. A silky smooth hide, the light grey is immediately soft and shows off the most glorious drape worn on the shoulder.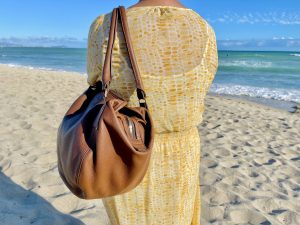 Last is our autumnal brown selection, a color we have named Brandy for its deliciously warm tones. A buttery soft leather hide, Brandy also offers a beautiful drape while molding against the body comfortably. The warm autumnal colorway means that it goes with nearly everything and plays equally as well with weekend casual and sophisticated dress pieces of clothing. Though hinting at the golden colors of fall, Brandy is a color that works very nice year-round and may substitute for your usual brown.
Three splendid colors, thoughtfully chosen for seasonless, year-round wear, from work to play, neighborhood Sunday brunches to dreamy travels, each with a useful place in a stylish wardrobe. Yummy soft shapes in gorgeous full-grain luxury leathers that are exclusives (hides were limited), making for a unique handbag, handcrafted by our leather artisans in L.A., just for you. Happy fall!
With love,
The Arayla girls xo