Join us on the perfect weekend away to beautiful wine country! Our trip begins with a short flight on an early Saturday morning. Armed with a beautiful grande Hepburn, well thought out plans and perhaps a mimosa, we set out for a fun-filled adventure.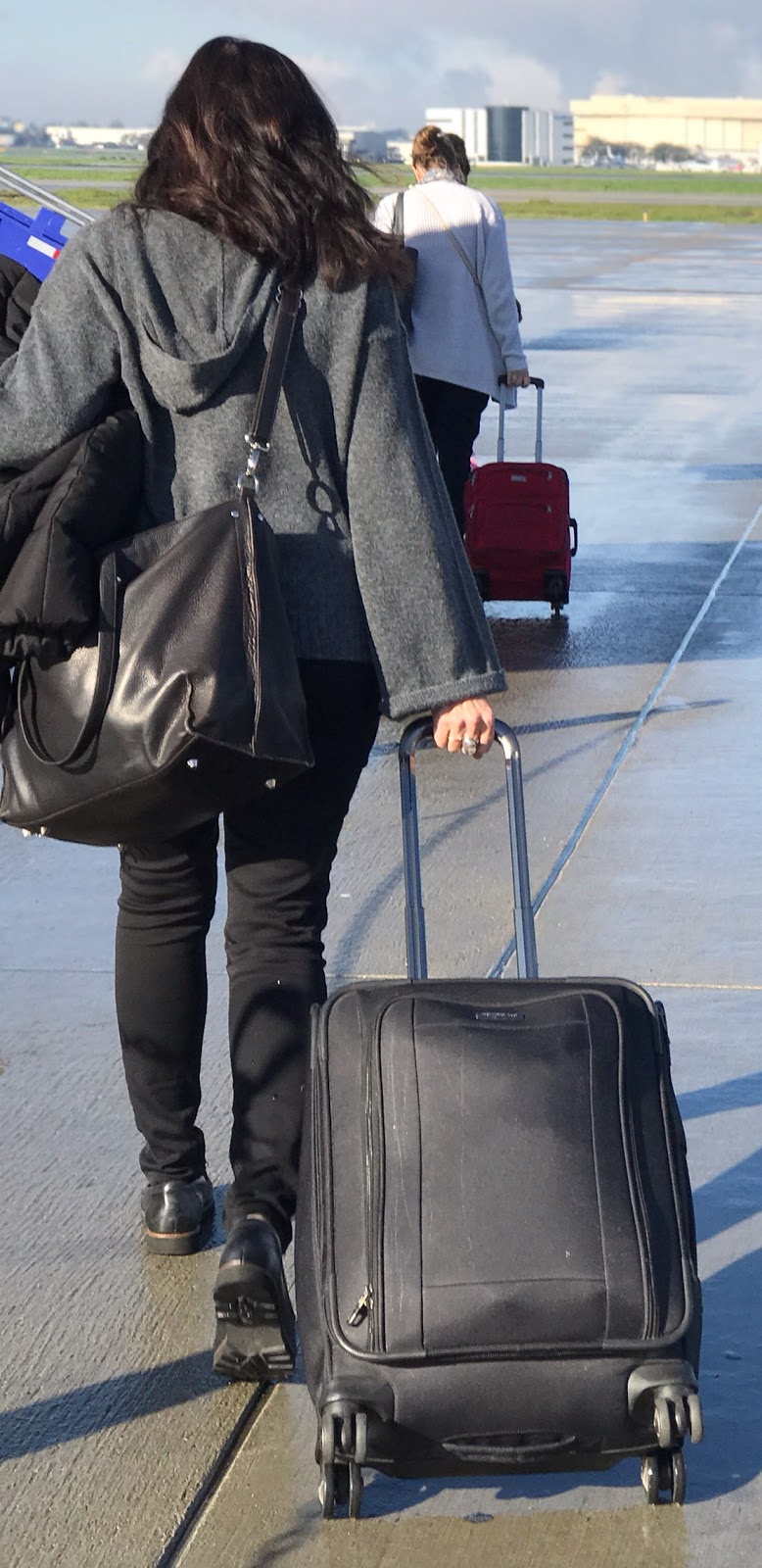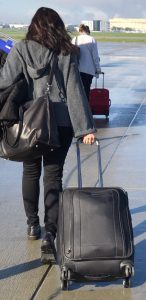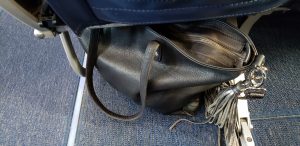 Our itinerary for the weekend had a few "must-dos:" lunch at the castle, wine tasting at yet another chateau, and of course indulging our foodie selves at one of the top eateries in the nation.
Napa is such a beautiful place to enjoy wine, culture, and get inspired to design some amazing luxury handbags for everyone to fall in love with.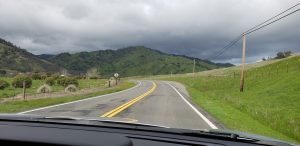 First stop, after a long, windy, and wet drive, was the Gatehouse Restaurant at the Culinary Institute of America. This quaint little place is situated right next to the Greystone Castle in St. Helena. The most endearing aspect of this phenomenal dining establishment is that it is entirely run and staffed by the students at C.I.A. as their capstone experience in their culinary education. The food was delectable, offering a four-course meal of heirloom bean and seaweed salad, winter squash ravioli, Berkshire Heritage pork tenderloin, and a dark chocolate ganache for dessert. Each course had a server bringing a plate to every person at the table simultaneously. The food and service were impeccable.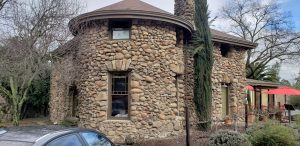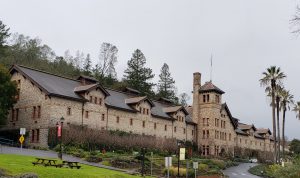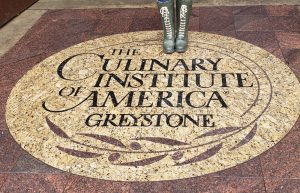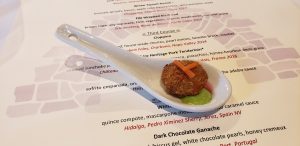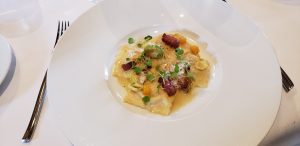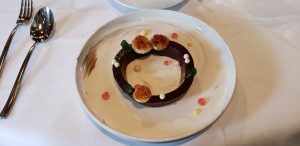 The next stop, on this gloriously rainy day, was a wine tasting at Castello di Amorosa. This amazing building is the realization of vintner Dario Sattui. Sattui authentically styled his castle after 13th-century Tuscan architecture. It took 15 years to complete using about 8,000 tons of hand-chiseled local stone and close to one million vintage bricks imported from Europe. It is an impressive sight that one must be sure to include in their voyages to the wine country. The wine was spectacular as well. As always, we could not resist sharing our bag with the heavily armored knight guarding the..errr….gift shop. If you want to read more about this magnificent place or perhaps put it on your list of places to see, you can find it here: https://castellodiamorosa.com/explore/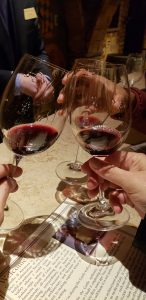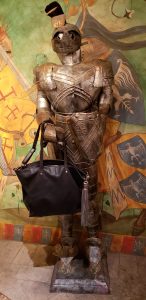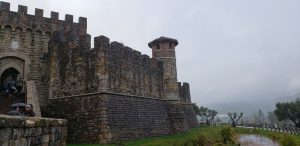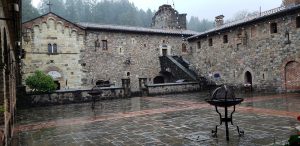 After indulging in way too much food and perhaps a bit of shopping, we travelers called it a night. We had big plans for our Sunday, so we needed to get rest. What were those plans, you ask? Call us food snobs, but we could not let the day go by without visiting the Dean and Deluca store. Since there are only five brick and mortar locations for this exquisite market that specializes in all things gourmet, from tools to treats, we knew that we could not miss it. Here we found coffees, cheeses, and pastries (Oh my!). Additionally, we discovered every tool that we never knew we needed, and wondered if using these gadgets would make us better "chefs." One of the best parts of this culinary visit was that the store offered the best backdrop for some shameless bag photos.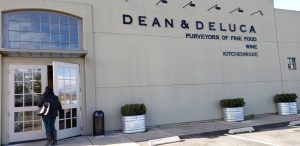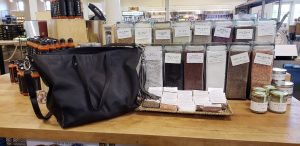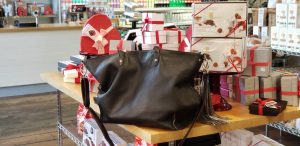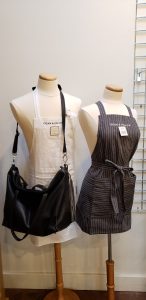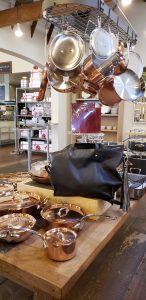 Directly across the street from Dean and Deluca sits the V. Sattui Winery. Yup, same castle obsessed vintner from the Castello di Amorosa. We made this winery our next stop for some more wine tasting, a spectacular lunch, and a front-row seat for the wine train that travels up and down the winery highway. It was cold and we encountered intermittent rain but the wine tasting and fabulous bag shots more than made up for our discomforts.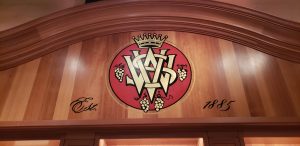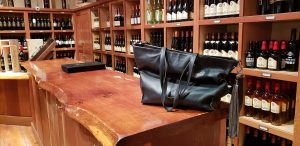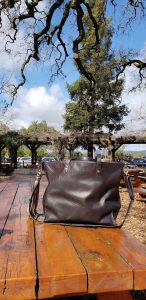 Having a couple of hours between lunch and dinner, we found ourselves with no planned stop. We decided to turn down a road heading toward Sterling Winery. We chose this winery because we wanted to try something that was familiar and readily available at our local grocery stores at home. Arriving at the gate, we were welcomed by a "Sorry; We're closed" sign. Never ones for letting little signs stop us, we headed in and parked. We were astounded to find that to reach the winery we would have to ride a gondola to the top of the hill. It was like a Disney ride (Soarin' over Napa?). We managed to score the last three tokens of the day and grab a trip to the top. The view was breathtaking. We were also happy to find the wines, available at home, were enjoyable. Unlike the others that we visited, this winery was a working one, meaning that once the staff has harvested the grapes from the vineyards, they bring them (sometimes by the gondola mentioned earlier) to the top of the hill to be sorted, eraflaged, macerated, distilled and bottled. The self-guided tour was very enlightening and offered wine tasting at each informational stop.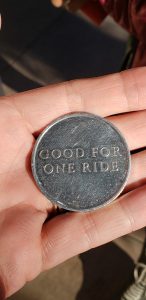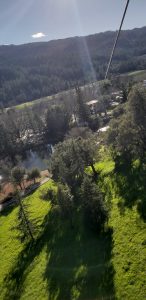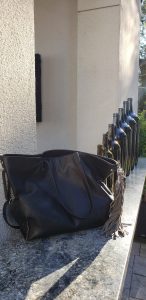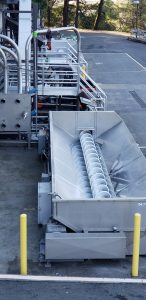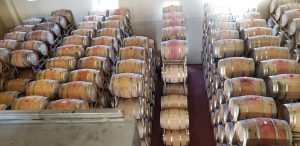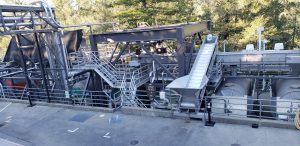 Dinner that evening had us visiting the quaint little town of Yountville. If you didn't know this town was here, you'd drive right by it. So glad that we made this part of our weekend. Being, as said, food snobs, we couldn't miss the chance to eat at one of Thomas Keller's establishments. We chose to dine at Bouchon, rather than French Laundry because, well, let's say that the latter was a bit out of our financial range (we did stop for a peek at the iconic 3 Michelin star restaurant). Bouchon did not disappoint. While awaiting our meals, we hopped over to the bakery and discovered macarons the size of salad plates. We might have bought a couple…or maybe a dozen to take home. Our meals were amazing. Being at a French bistro, we didn't miss the opportunity to sip on the cheese enveloped Soupe à l'Oignon . The pan-seared rib-eye steak with Béarnaise sauce and French fries or the night's special of sweet scallops over mixed greens kept us all quietly enjoying each morsel. Can't leave out the fruits de mer, in the form of raw oysters that we treated ourselves to as well. If we missed the obligatory bag shot at this little jewel, it is because we were too busy savoring our meals.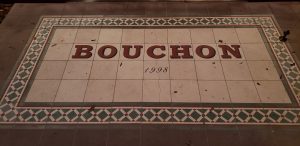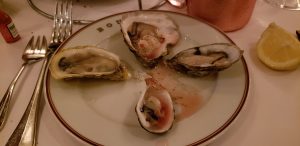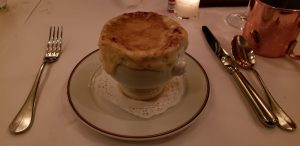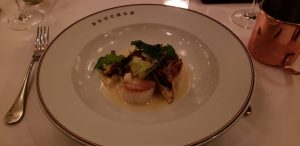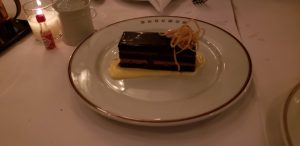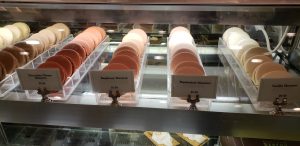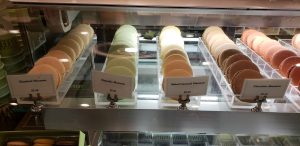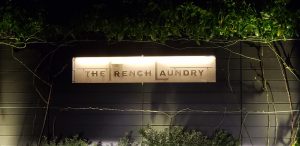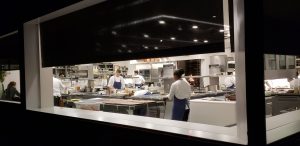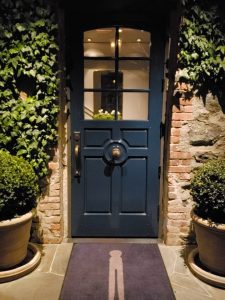 The next day we were up early and headed home. These highlights were just a snippet of our visit to Napa Valley, St. Helena, Yountville, and Calistoga. There were too many well-overdue laughs, treats, and memories to fit into one blog post. The one notion that we took away from this fantastic adventure is that this is something that must happen regularly.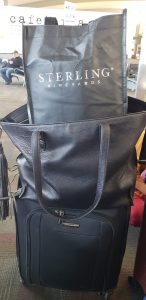 As a side note though, no trip is ever without some serious road testing of our bags. We take every opportunity to handle, pack, carry, and honestly use our bags to the maximum extent possible. The grande Hepburn was pushed under the airplane seat, stuffed full of food and wine, subjected to torrential rain, and encountered every step of our adventures with us. She was a true champion, ready to provide her unyielding assistance at every opportunity presented to her. We say….grande Hepburn for the win! Cheers!