We at Arayla hope that all of you had a fun and vibrant summer. The members of our team have all enjoyed carrying their boldly colored Hepburns from the Summer Resort line on their many travels and adventures. What a great bag to fill with goodies and treasures from summer trips filled with precious memories of sun, fun, love, and laughter. That is why it makes such a great addition to your pre-fall fashion trends.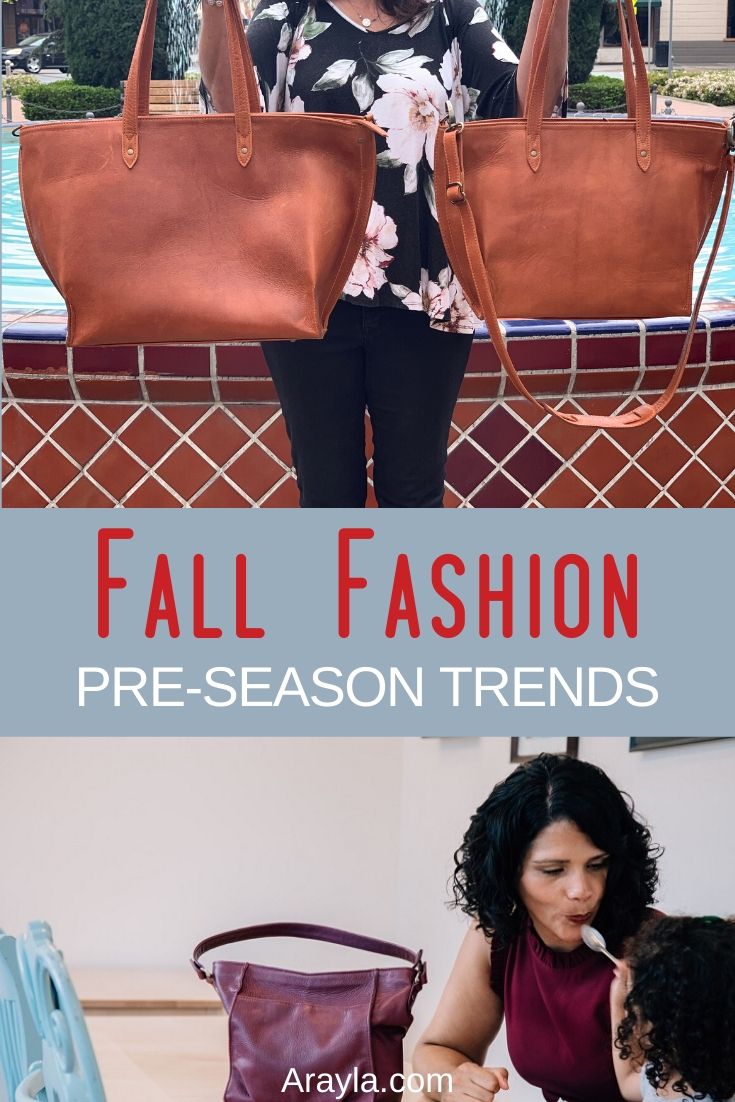 Fall is almost here and that means it is time to get into your pre-fall fashion trends and warm things up a bit as we prepare for the best fall fashion.
Alas, the days grow shorter, and fall is rapidly approaching. But, who doesn't love the cooler weather and all things pumpkin spice? Whatever your fall line-up includes, we are sure to have the bag for you! Take our new Earhart saddle bag for example. This little darling is the perfect partner to our classic Hepburn.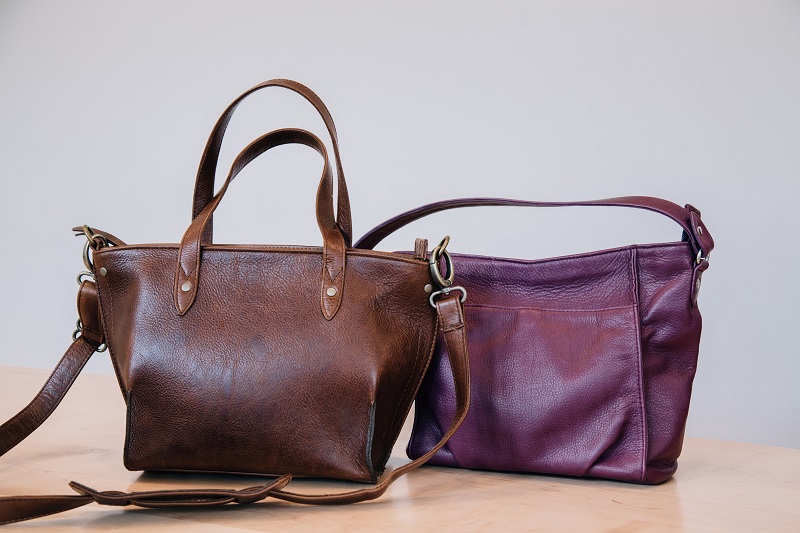 This pair can hold work files, a laptop, a wallet, daily essentials, a water bottle and maybe even a tasty lunch. How fashionable would you look sporting this duo when you walk onto the subway or into your office or classroom? Only one way to find out! Spoiler alert, you will look amazing, feel confident, and rock this bag like no other bag before. In fact, you may even use this bag well into the fall season.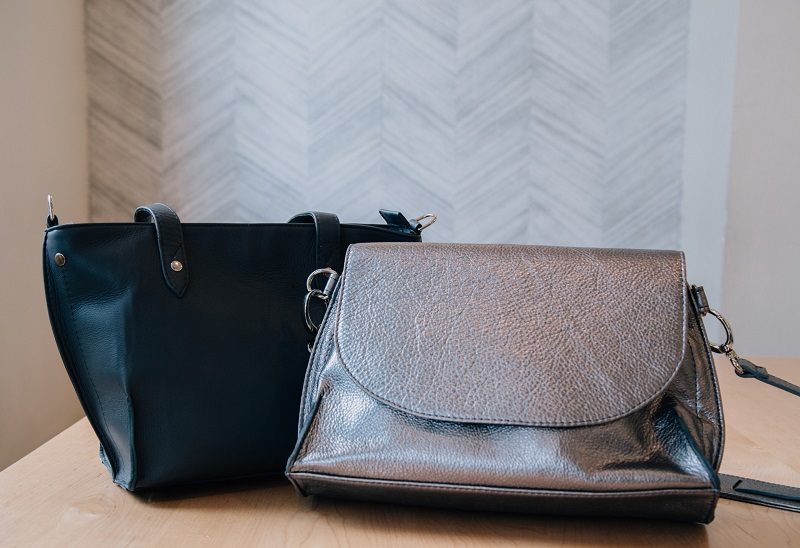 Oh, and just a little sneak peek behind the scenes, your Arayla team is working diligently on the fall line. We have so many fun colors in-store and some fantastic twists on our classic bags that you have come to know and love. We are beside ourselves with excitement. Stay tuned because we know you will be just as excited to see what we have in store, literally.