With so many different ways to tie, reverse, and carry, you may be wondering…how do the girls here at Arayla wear our brilliant new, Japanese and Hawaiian inspired, made in Hawaii leather bag, the Melia? Why, let us count the ways!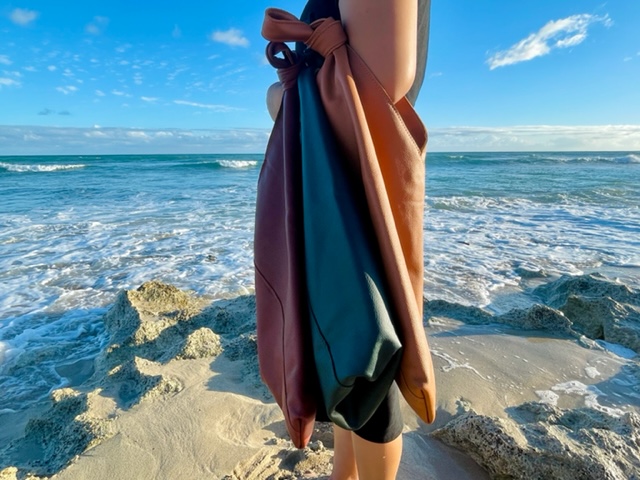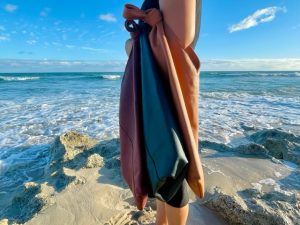 Perhaps the most popular way of carry is simply with a sophisticated top-knot tie of the supple long leather strap, giving the effect of an opulent leather hobo. This quick tie encourages the loveliest drape of the full-grain leather as it sits comfortably perched upon the shoulder. Our silky soft koa, macadamia, monstera, and black lava leathers are deeply saturated, creating a most elegant aesthetic. Comfortable luxury that is polished and quietly luxurious. You may find us on a sunny day in a flowy long dress, light cardigan, and espadrilles, with a soft leather Melia bag smartly tied this way in the crook of our arm. A casual Friday could see us in our favourite pair of jeans, jumper, and stylish trainers, dressing up the look with a top knot tied Melia leather bag on our shoulder. A bit of a dressier occasion? The Melia bag tied short and worn on the arm with a great skirt or fitted dress and our go-to heels give great style and make us feel especially pulled together.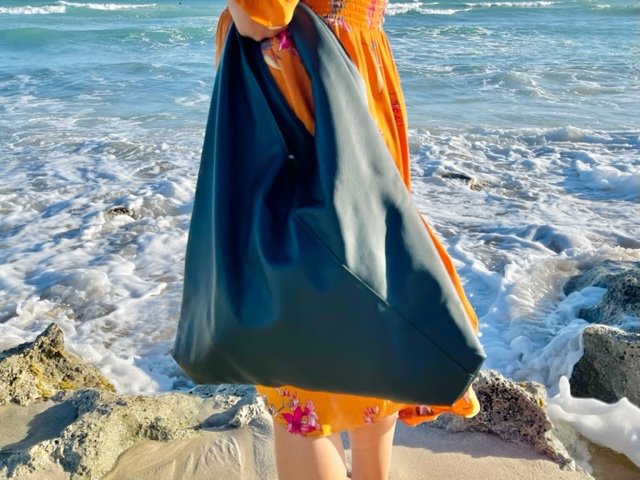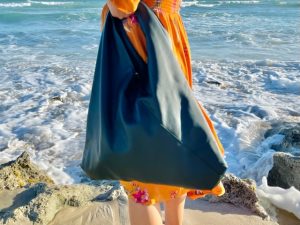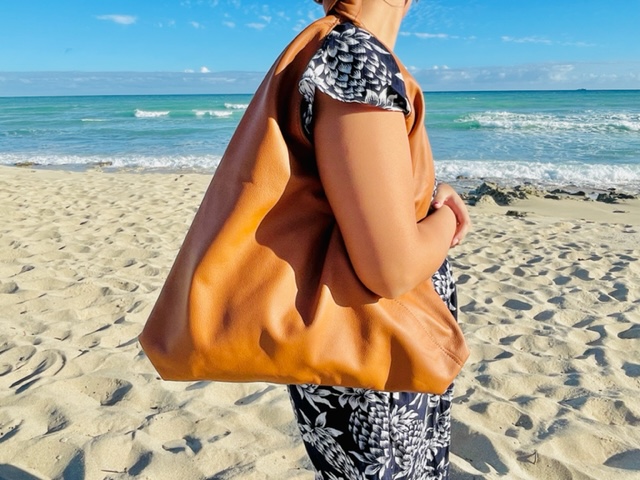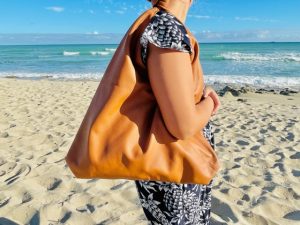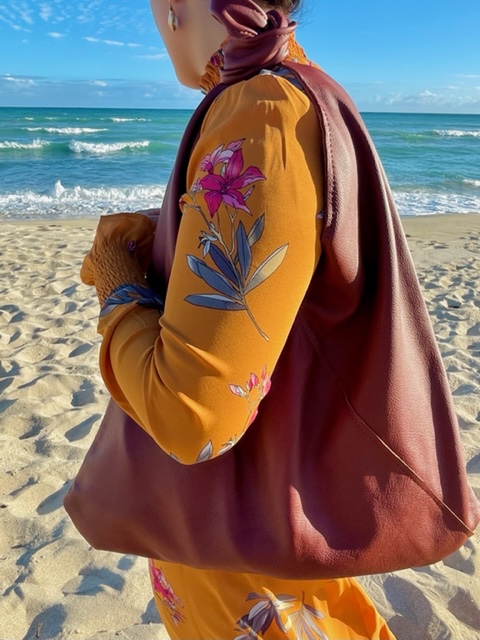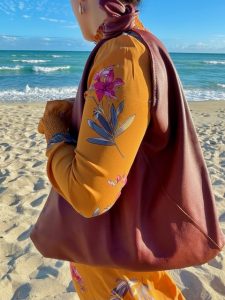 Maybe it's sightseeing on an adventure, out for a spot of shopping, or on a daily commute that you are considering? An easy release of the tie instantly creates a fashionable crossbody bag that lies flat against the body. Another look that we are drawn to? The graceful slim line with the Melia bag worn long on one shoulder.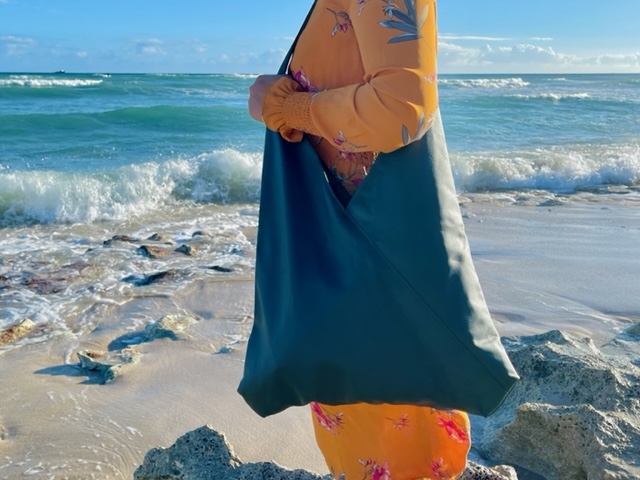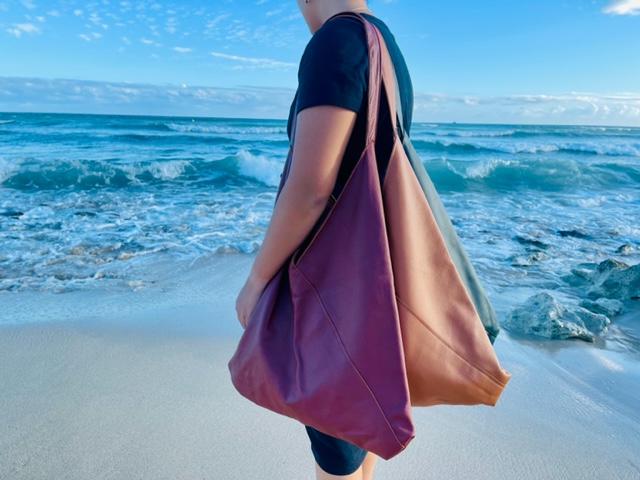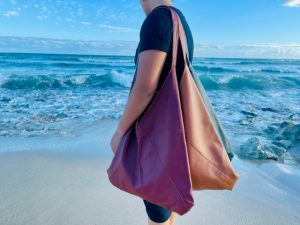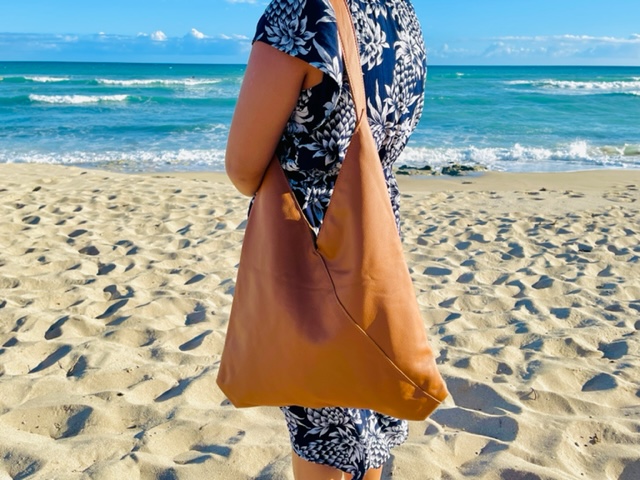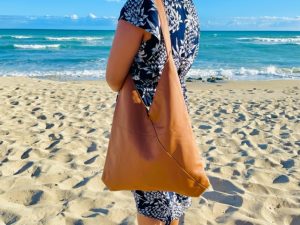 Weekend brunch, picnic in the park, or a playdate out with the little ones? We love to have some fun adding a spot of personality and a fresh look that has drawn sweet compliments by wearing the Melia with her barkcloth side showing, both tied short and worn untied with her long leather strap.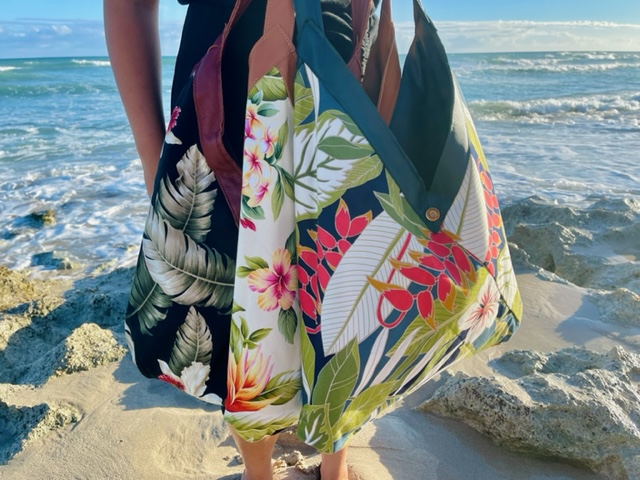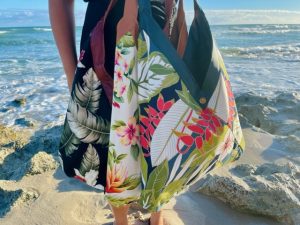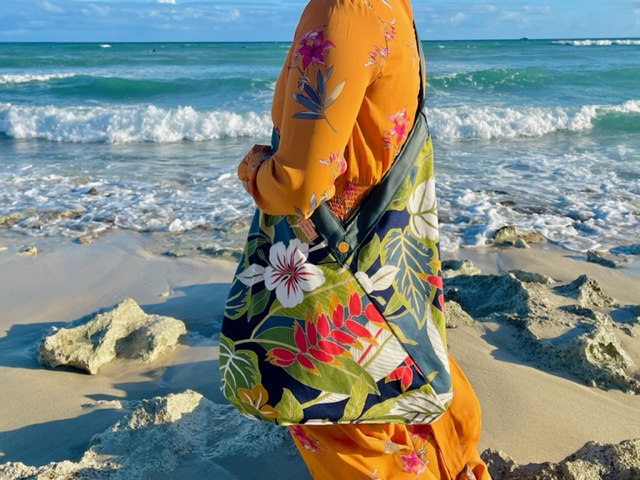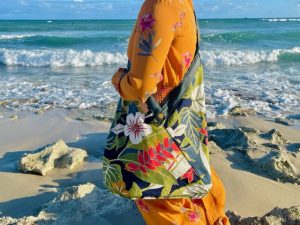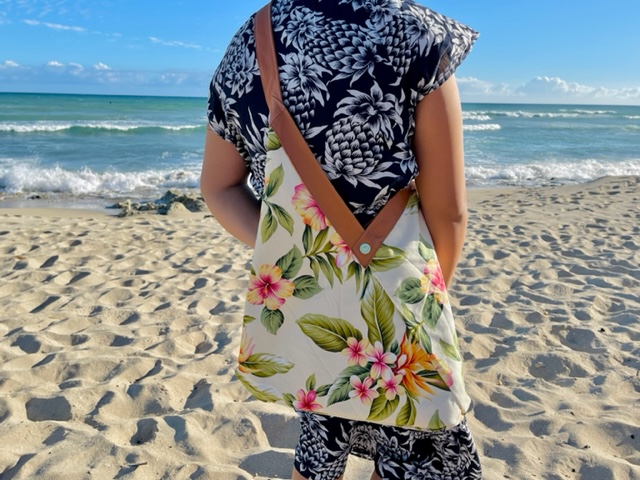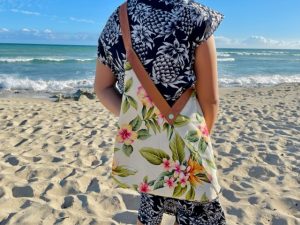 Whether rich russet coloured koa, sunshine kissed macadamia, ravishing black lava, or delightful monstera, with a variety of coordinating Hawaiian barkcloth for several bags in one, Melia has the perfect look for you!
P.S. With its lie flat appeal that tucks neatly into a suitcase and its ability to seamlessly dress up or down, the Melia bag is our single best fashion essential for travel!