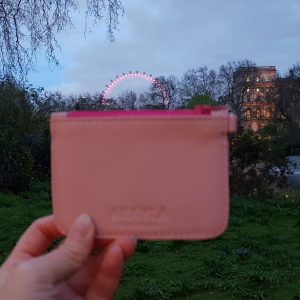 There are some sights that are now well and truly symbolic of the cities that they represent. The Eiffel Tower, The Leaning Tower, The Tower of London … what's with all these Towers? Anyway, one silhouette which dominates the London skyline is the London Eye, towering above the city landscape.
The Eye is a hugely impressive and magnificent landmark. It's instantly recognisable and the centrepiece of London's New Year's Eve fireworks. It lights up, when the sun goes down, illuminating the Thames River with a cascade of coloured gems. It's the one icon that draws all the cameras.
In a moment of creative inspiration and with a flash of our camera, we've transformed this iconic structure into a gem-encrusted handle atop our Arayla M Card Case, creating a rather stunning Pink Satchel. We won't win any awards, of course, but we love the metamorphosis. It also got me thinking about symbolism and identity.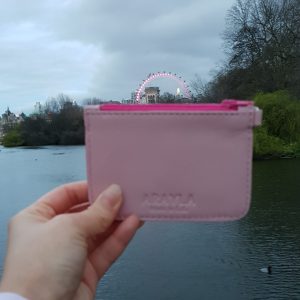 One of the reasons that the Arayla brand is so intriguing is its simplicity. No external branding. No monogramming. No bespoke hardware. Just the perfect bag.
Can a 'simple' identity survive in a world that has become faster, louder, shinier, and more dramatic? Can 'modesty' survive in a symbolically ostentatious world?
Well, there is something about subtlety that is truly striking …
The lines that tell you: I'm handmade.
The leathers that tell you: I'm special.
The bits that tell you: I'm unique.
The workmanship that tells you: I have heart and soul.
The quality that tells you: I'll be yours forever
So, in our view, we think humility beats gaudy any day. We, therefore, concluded that Arayla's simple sophistication is an inspirational and empowering identity. A gem-encrusted one. Preferably Pink.