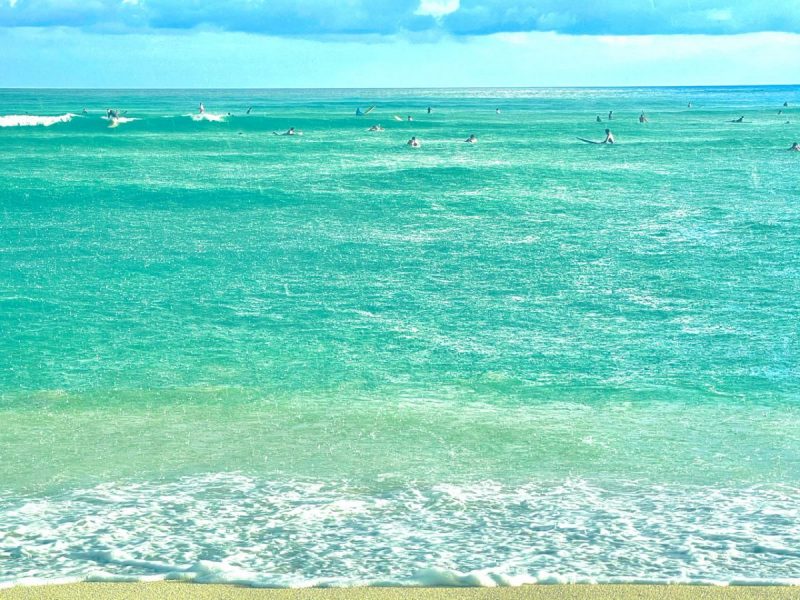 Can you believe that March is already here? We thought it was crazy when 2021 rolled around and somehow that felt like just yesterday! But here we are in the middle of March and for us here in Hawaii, it is a bit of madness!
Not only is spring break upon us, with the Prince Kuhio Day state holiday soon to follow, but the weather hasn't been what most would think of when a tropical island pops into their mind. Our weather is usually pretty stable (especially here on the South Shore) with sunny blue skies, scattered fluffy clouds decorating the sky, and palm trees gently swaying in the whispering breeze. While January and February might be the months of especially inclement weather in many mainland states, March seems to be Hawaii's month. Heavy rain, thunder and lightning storms, power outages, and crazy wind seem to be the theme this month. Flash floods have sadly overwhelmed towns on Kauai as well as areas on Oahu (like our favorite Haleiwa up on the North Shore), waterfalls are raging, and what is normally our stunningly beautiful turquoise ocean is a temporary sea of storm runoff. Thankfully we have breaks in the storm and generally, we are very spoiled with consistently good weather, so most of us are just glad that this is so uncommon. Besides, isn't the saying that "April showers bring May flowers"? Well, in this case, March showers should bring April and May flowers (and hopefully a very fruitful Haden mango and Pirie mango season!), just in time for the fresh flower leis that abound during graduation season in May.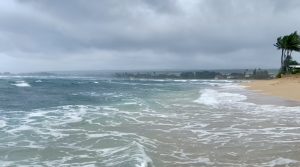 Since stormy weather is unusual for us, reassessing our casual rainy day wardrobe has been on our minds. Thankfully our golf solar umbrellas double perfectly for rain and cute open-toed shoes can be swapped for a bright pair of glossy Hunter Original rain boots (love an excuse to slip on a pair of iconic Hunter Wellies) or leather Nike Air Force 1 sneakers. Since we don't really contend with truly cold rain and chilly temperatures, our favorite jeans are easily replaced with a pair of lightweight, water-repellant Swift Lululemon pants with a clean straight cut. Toss on a light jacket over a muscle tank (tanks, the Honolulu version of layering) and all that is left is the perfect bag. Our choices? A super buttery and gorgeously textured butter leather Grande Hepburn or Harlow Market bag is a favorite when we carry more or need to do a quick run to the store to grab some essentials (we always seem to forget our reusable bags and those glass Pellegrino and sparkling Rosé bottles amongst organic produce and pantry staples are cumbersome!). Quick jaunts out for a yummy coffee or tea, random errands, or to take a child to the orthodontist? You'll find a supple leather petite Harlow crossbody hobo, Manhattan in an eye-catching stingray leather, or our favorite mini clutch by our side.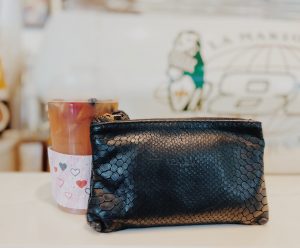 Spring break, stormy weather, things starting to open up after a year of staying in with the COVID-19 pandemic? March madness indeed, but our luxurious, handcrafted Arayla leather handbags keep us fashionably together!
Our warmest aloha! xx Arayla Hawaii