Well, we are in week 3,456 of social distancing, empty amusement parks, barren shopping malls, and children bouncing bizarre in their various homeschooling situations. It seems like a lifetime ago that we were complaining about traffic, going to the office and long queues at the Magic Kingdom. Oh, would we love a rewind so that we could reflect on how great it was to be active amongst others in Los Angeles.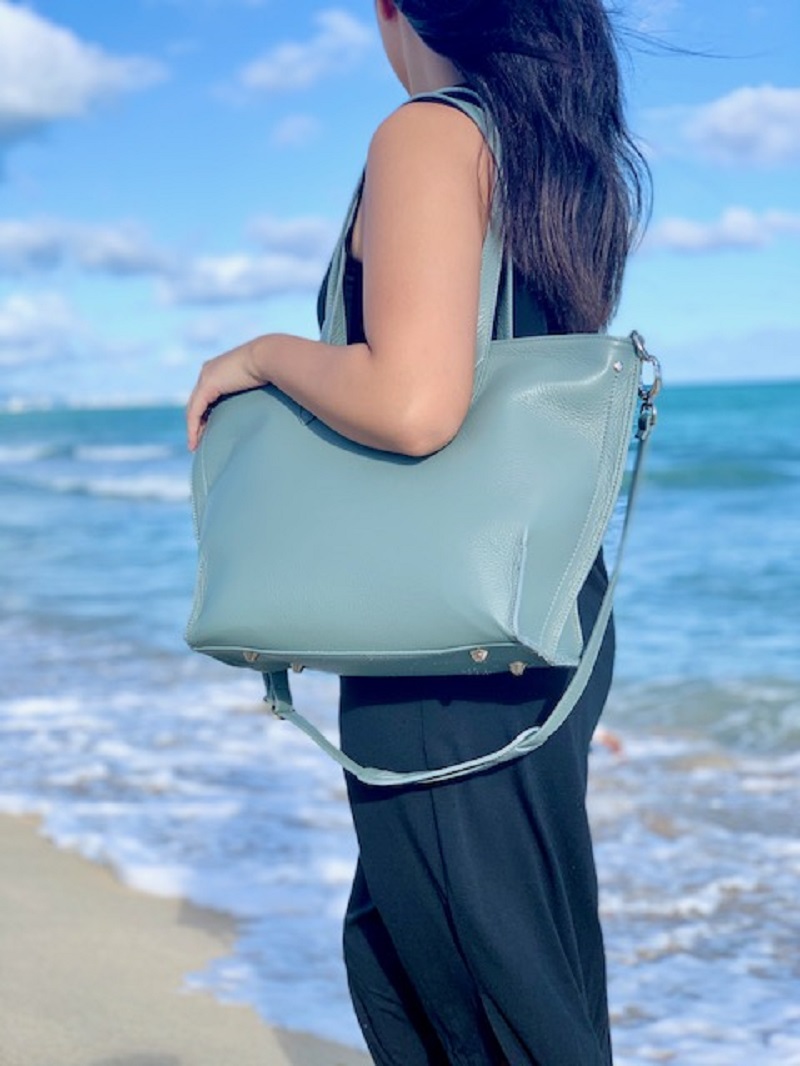 Los Angeles was a busy city filled with busy people and we were designers among them but a lot has changed and that means an update to our process.
That being said, in a recent design team meeting, with all of us looking our Zoom finest (well, OK, to be honest, we were all in yoga pants, and sans make-up), we were musing about our last visit to one of our suppliers. As you know, we NEVER buy leather without touching it first so that we can determine whether a hide will suit our needs and pass the pettable, wearable, and drapiness tests. We agreed that this time we must spend in the forced distance is quite difficult as we are all so tactilely driven.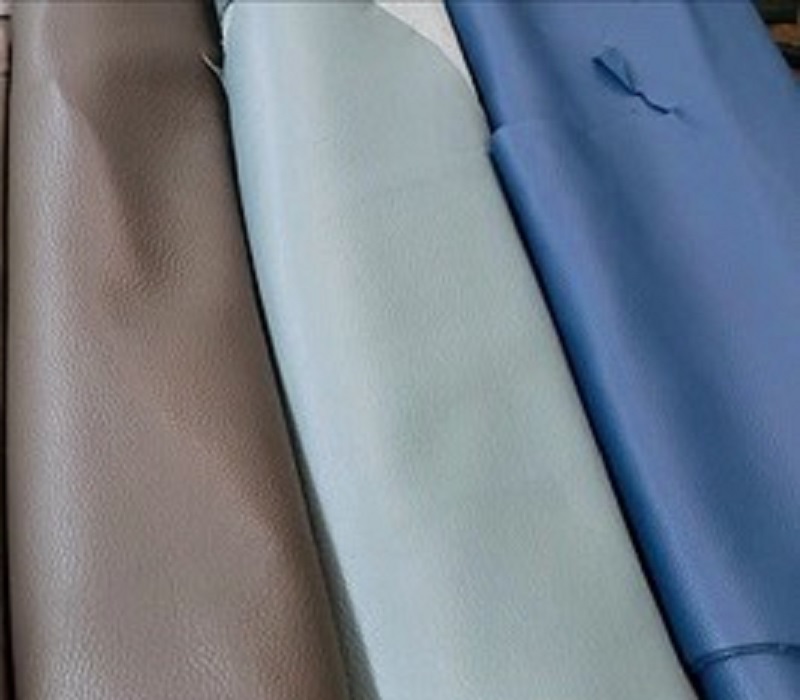 The Design Process of Old
We reminisced about being able to just walk in, dream of wrapping ourselves in the soft buttery hides, browse the various racks and shelves for the most luxurious skins, and walk out with the ones that we know our clients can NOT live without. This thought of client needs was what was going through our minds when we found the sea salt textured leather. Imagine us standing around the cutting table debating the true color of this glorious sample. Is it grey? Blue? Green? The answer we collectively agreed upon was, "YES!" it is all of those.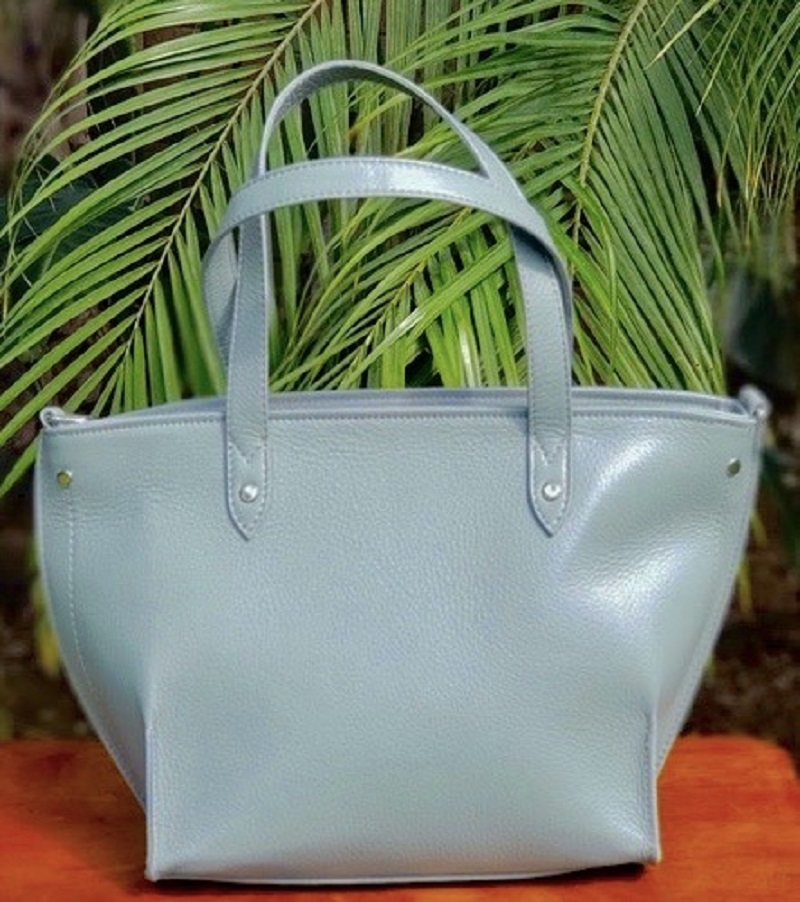 Updated Hepburns
Our next question, after purchasing all of the beautiful hides in this color, was to figure out which bag to create for our fans. Well, many of you asked, and we listened. Our atelier has created the most stunning duo of sea salt textured leather Hepburns. For those of you who already know the beauty of this style, it will come as no surprise that the newest additions to our collection are ones that each of us on the team is coveting.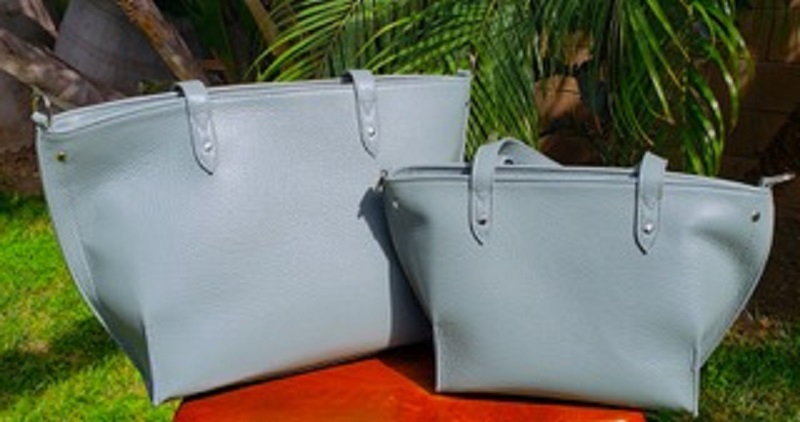 Many love the classic-sized Hepburn with its ability to carry anything that one might need for a day at the office, park, or shopping excursion. It longs to serve as a diaper bag, school tote, or executive attached with room for a day's worth of essentials (remember the sunnies/bottle pocket?). It will handle any challenge that is thrown it's way.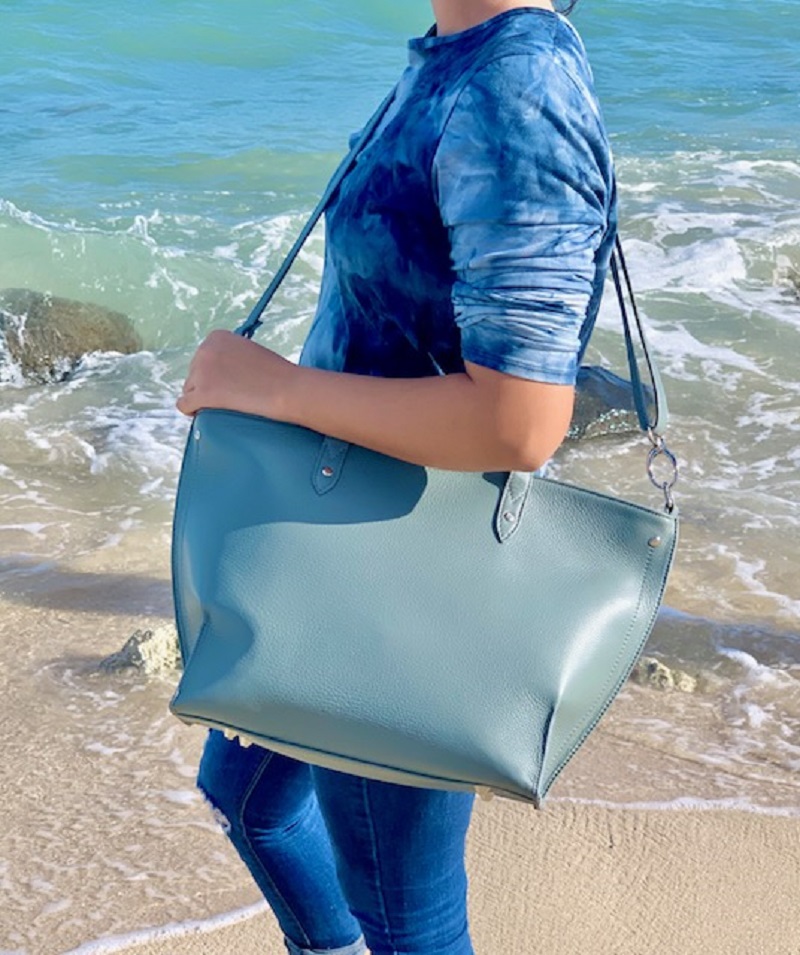 Sizing in Los Angeles
Similarly, the petite version is equally loved for its compact yet surprisingly spacious size. This little sister has charm and style and can accommodate the necessities for a day at the amusement park, light shopping, or a trek around a fantastic yet-to-be-discovered travel destination. It looks equally amazing being arm carried or worn across the body.
As you might imagine, we are torn between these two beauties. If you find yourself in a similar quandary, we won't tell if you get one of each. They are a bit like Matryoshka dolls, the petite fits perfectly inside the classic, which in turn, fits perfectly inside the grande. Whichever you decide, might we suggest that you decide quickly since, as, with all of our bags, quantities are limited.
Have fun choosing!
Love,
The Arayla Girls